Centr Team
Build muscle like Chris Hemsworth with Centr Power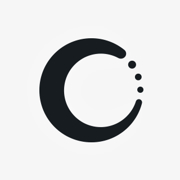 Are you ready to follow in Chris Hemsworth's footsteps to build serious muscle, strength and size?
Centr Power is the ONLY muscle-building program you need. Start your free trial today if you're ready for your transformation to begin.
Designed by Chris Hemsworth and his personal trainer Luke Zocchi, you'll work side by side with Chris's stuntman Bobby Holland Hanton for 10 weeks to achieve maximum muscle growth across three progressive levels.
"If you've ever wanted to try the Chris Hemsworth workout, this is the only program you need," says Luke. "Chris and I have designed this program around the style of training we use when he's prepping for movie roles. The best part is, this time it'll be Bobby and YOU doing all the heavy lifting!"
Centr Power will get you lifting like a pro with a full gym program, and the ability to track your reps and weights on the same screen as your workout.
If you want to know how to build muscle, THIS is the program you've been waiting for.
The Centr Power muscle-building philosophy
How do we know it gets results? This program has been built around the 5 key principles of building muscle:
Compound (or multi-joint) movements

Volume – with consistency and repetition

Intensity – or tempo and time under tension

Rest and recovery

Training to failure
Compound exercises plus training volume – also known as your reps and sets – is what gets results. Building muscle takes consistency and repetition, which means you'll be doing the same lifts, but trust the process. As you move through the program phases and levels, we'll work on the balance between tempo – the time your muscles spend under tension – and rest to achieve maximum muscle growth. Your recovery is essential to allow your muscles to repair and grow. It's also important to challenge your muscles to train to failure – the point where you can't complete another rep.
"This is muscle-building that works," says Chris. "Over years of testing and learning, Luke and I have created a routine to shape and add muscle mass in the most healthy and efficient way – and it all boils down to these 5 key principles. Centr Power puts this knowledge into one holistic program, so you don't have to transform your body on your own."
Meet the Power players
Luke has worked with Chris as his personal trainer on around 13 films, transforming his body from lean and action-ready for Extraction to God of Thunder shape for the Thor and Avengers movies. Over the years they have refined their process to maximize efficiency and results. Now you're getting a full dose of their training methods in Centr Power.
As Chris's go-to stuntman for the last decade, Bobby has replicated his training to achieve similar shape and size – culminating in both men being in the best shape of their lives for the upcoming Thor: Love and Thunder. Bobby will be your Power training partner, performing the moves right alongside you, while Luke will provide tutorials and guidance throughout.
Train alongside Chris's stuntman Bobby Holland Hanton to improve your form, layer up your gains and build serious muscle.
How does Centr Power work?
Power is the definitive 10-week muscle-building program catering to all levels of fitness, strength and lifting experience: Beginner, Intermediate and Advanced.
Progressive full gym program with self-guided workouts.

Moves and machines will increase in complexity through the training levels.

Each level is split into three x 3-week phases, plus one deload week, to ensure your body doesn't hit a plateau.

Level up your gains with our in-app rep and weight-tracking functionality.

Specialized nutrition handbooks for each level to adapt the Centr Build Muscle meal plan and maximize results.

Exercise tutorials, active rest and stretching sessions to get you moving at your best.
Get real results
Right now you're probably asking "How long does it take to build muscle?" Centr Power is no 'get ripped quick' scheme. It's a comprehensive program that will deliver serious muscle mass. Working with the experts you will:
Master technique on classic exercises and variations.

Go beyond aesthetics: increase lean muscle to burn fat more efficiently for long term fitness, and build a resilient mindset.

Once you finish the 10-week program, you'll be ready to tackle the next level up.

As a Beginner, progress through the full program to be lifting at Advanced level in less than 8 months.

As an Advanced lifter, this is your ticket to achieve peak performance, size and power.

Wherever your fitness is currently at, build a balanced and all-over strong and functional physique.
With Centr Power, you've got Chris Hemsworth's muscle on your side. Chris and Luke have designed the only program you need to build serious strength and size – and Bobby will be with you every rep of the way.
Start your 7-day free trial now at Centr.com/join-us to meet the team and Power up.
Start your Centr journey with a 7-day free trial
Get Chris Hemsworth's team of the world's best trainers, chefs and well-being experts in your corner.