MUST READ
•
Centr Team
What could you achieve with Chris Hemsworth's Centr?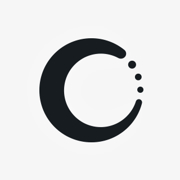 With so many fitness apps and programs on the market, making a decision about which one to choose can be daunting. Wondering if Chris Hemsworth's Centr is worth it? Read on to get the low-down on how Centr's unique mix of world-class trainers, mouth-watering recipes, calming meditations and lifestyle hacks can help you to unlock your full potential.
Train, Eat and Live
These are the three components you need to get centered and achieve your goals. Each plays an important role in the Centr lifestyle and is included in your Planner for balance and better, lasting results.
Train daily with our ever-growing library of workouts and specialized programs. Exercise at home or in the gym, try different styles and trainers to mix it up, feel fitter and fall in love with exercise.
Eat good, fuss-free food, while trying new ingredients, becoming educated with nutrition tips and enjoying endless variety.
Live better with lifestyle hacks, mindfulness techniques and sleep visualizations. Open your mind to meditation and experience invaluable benefits like self-confidence, motivation and a clear head.
Your daily Planner
This is the heart of Centr. As soon as you set your goal (Lose Weight, Get Fit & Toned or Build Muscle) your Planner is customized with everything you need to achieve it. All your workouts, meals and mindfulness are laid out in one spot, making it easy to stay on track. You can scroll through your day, plan your workout schedule, get busy meal prepping for the week ahead, or unwind at the tap of a finger.
Tracking your progress
Want to know where you're at? Centr allows you to log your weights and reps to track your gains, and you can find your workout history in the Profile section, including a snapshot view of workouts you completed this month. If you're on iOS, you can connect workouts to Apple Health, or to Google Fit on Android.
Make it work for you
Sometimes it's nice to have someone make a decision for you. Especially when that someone is part of Chris Hemsworth's team. But whatever the reason – time, energy, taste, mood – you can use our swap feature to update your app with the workouts and meals that suit you.
From total beginner to chasing a challenge, you can personalize your Centr workouts to suit your level of fitness. It's simple to level the intensity up or down any time. Decided you want to change your goal from weight loss to building muscle? Just gone vegan? Those are easy changes, too.
Your workouts
Train with the best, customize for your goal and track your results.
Exercise styles
Want to get fit using HIIT at home? Interested in giving Pilates a try? Whatever your preferred exercise style, Centr has something for you. From dynamic yoga to functional training, our expert team will help you to discover new types of exercise and fall in love with moving your body.
Planner or specialized programs
There's no one way to achieve your goals when you train with Chris Hemsworth's team. You can follow your daily Planner workouts, personalized to work for your sex, current fitness level and goal, or challenge yourself and level up with one of our specialized, short-term programs.
Self-guided or Coached
Work out your way. Coached workout videos place you one-on-one with the trainer (or trainers) in a non-stop session. Self-guided workouts offer a move-by-move breakdown so you can navigate between exercises at your own pace, with your own music.
Equipment
Centr makes training at home or the gym easy. Many of our workouts don't require any equipment, and when they do, dumbbells or other equipment can easily be substituted for household items (e.g. soup cans or bottles as weights.) Only have a kettlebell or a resistance band? In the Explore section, you can filter for workouts that use the equipment you have access to.
Modifications and technique training
Worried you won't be able to keep up with Chris Hemsworth's team? We've got you! Our programs and workouts often feature modifications so you can lower the impact of exercises on your joints, reduce the intensity of certain moves, or adjust an exercise if you don't have certain equipment.
Looking for a home workout to build muscle? You'll find modifications on-screen for exercises that target the same muscles with dumbbells or resistance bands. Our specialized programs make it easy to adjust, too. Centr Unleashed incorporates HILIT (high-intensity low-impact training) moves, while in Centr 6 and Centr 6: Phase II you can reduce the impact of the exercises by looking to the trainer demonstrating Beginner intensity.
Plus, we've got technique tutorials to help you master the basics and brush up on your form.
Smart watches & fitness trackers
Love using tech to track how you're smashing it? You can connect Centr to Apple Health to track your workouts and Mindful Minutes. If you're an Android user, you can explore your workout and meditation results with Google Fit.
Your meals
Eat delicious, dietitian-approved meals and snacks that work for your goal.
Sunday prep day
We'll give you access to each week's Planner the Thursday prior, so you have time to prep for the week ahead.
Meat-free Mondays
No matter which meal plan you're on, Mondays will always be meat-free in your Planner. This vegetarian day is in line with Centr's philosophy of living more sustainably and in a way that's healthier for us and the planet.
Don't worry, you won't be missing out. Our chefs have recipes for mac & cheese, tacos, burgers, salad bowls, pancakes, soups, chilli, risotto, stir-fries and a whole lot more to ensure your meat-free meals never get boring.
Meal plans
You can choose from four dietitian-approved meal plans: Regular, Pescatarian, Vegetarian and Vegan. Each plan is carefully constructed to help you meet your individual health and fitness goal.
Leftovers
You'll notice 'leftovers' scheduled in your Planner. This helps make eating hassle-free and cost effective, plus cuts down cooking and prepping time by making sure your dinner servings also cover you for lunch the next day.
Serving sizes and shopping lists
Adjust meal servings and add ingredients to your automated shopping list from the recipe itself. You can also generate a list by selecting specific days and meals within the shopping list page and cross items off as they're purchased.
Snacking
Snacks are an important part of your meal plan – they ensure you have the energy and nutrients you need to smash your workouts and achieve your goals. With all kinds of sweet and savory flavors, you won't miss out on treating yourself, either.
Eating out
Of course it's okay to eat out – your life doesn't end just because you've committed to eating well and working out. Centr is about finding a healthy balance and a sustainable lifestyle that works for you. So we've got some tips on how to make good choices while still enjoying yourself.
Can I still drink coffee, tea or alcohol?
Latte, cappuccino, long black, chardonnay, Shiraz or even a vodka martini – we all have our favorites, and with Centr, you don't have to give them up. We believe in moderation, smart switches and drinking responsibly. Here's how to enjoy tea, coffee and alcohol when you're leading a healthy lifestyle.
Your mind
What good is a strong body without a strong mind to match? We've got you covered with expert advice, meditations and support from a global community of Centr Legends.
Live better
Your well-being – how you feel – is just as essential as how you train when it comes to achieving peak performance. That's why Centr takes a holistic approach, providing tools to keep your body and mind healthy.
Sleep visualizations and meditations
Feeling stressed or overwhelmed? You'll find meditations to calm the chaos and get focused in your Planner, and via the Explore section. Chris is so passionate about the benefits of regular meditation that he narrated the Learn to Meditate for Centr members.
We also have sleep visualizations to help you (and the kids!) switch off and fall into a deep, restorative slumber.
Features and blogs
Knowledge is power, which is why on Centr we keep you up to date on all things health and wellness. Our articles and blogs provide tips and advice from the experts, explore new research and wellness trends, and introduce you to new programs and features.
Community
Get the kind of support and motivation that gets results. Join the private Facebook community where you'll find like-minded people, check-ins from the experts, plus 24/7 access to the Centr Team. Connect with us on Instagram, Facebook and TikTok so you never miss a beat.
Want to try Centr?
Start with a 7-day free trial, cancel any time.
More questions?
We've got the answers. Visit the Centr FAQ page or send us a direct message on the web by clicking the Help button (in the bottom right-hand corner of your screen when you're in Settings or Help.)
Start your Centr journey with a 7-day free trial
Get Chris Hemsworth's team of the world's best trainers, chefs and well-being experts in your corner.