Centr Team
It took a pandemic to teach us these 5 simple truths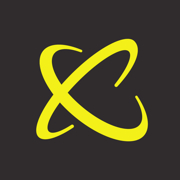 The COVID-19 pandemic has forced us to take stock – not just of our toilet paper supplies, but what actually matters in our lives. We spend our days (and much of our money) accumulating material possessions but it turns out they don't mean a thing when the crap hits the fan.
When lockdowns began to take hold around the globe, the panic buying quickly progressed from toilet rolls to exercise equipment, home workout videos flooded social media and Centr welcomed hundreds of thousands of new members to our program. It quickly became clear that people were taking their health and well-being more seriously than ever before.
But when lockdown begins to end around the world and people emerge from isolation, will we still care about fitness, the food we eat and our mental health?
It's not like caring about and being proactive with your health is expensive when compared to how much you used to spend on coffee each month. Take Mariyam, who previously spent around $19 (£15) a week on coffee. After just 1 and a half months in lockdown without takeout coffee, she'd saved enough to invest in her health with a 12-month membership to Centr. (To break that cost down even further, a yearly membership works out at 32c per day – so you can probably afford to have your coffee and your health, too!)
We all talk a big game about finding balance, but will we get sucked straight back into 80% working overtime and eating quick-fix junk food and 20% being good to ourselves, rather than the other way around?
What are the lessons we'll take from this experience and stick to as we go forward? It took a pandemic for this to happen, but as a society, we've realized that these five things are more important than anything else.
1. Our health is our most important asset
In our lifetime, we've never experienced such a precarious and pervasive public health situation. Having a weak immune system due to unhealthy choices no longer means you might get a cold a little more regularly – it's much more serious than that. And obesity isn't just a risk factor for Future You – recent studies show it makes you more susceptible to coronavirus and more likely to suffer severe symptoms in the here and now. Whether it's a once-in-a-generation pandemic or a chronic illness such as type 2 diabetes or heart disease, don't you owe it to yourself to ensure your body is healthy and ready to fight back?
2. The ability to be active is a privilege
You don't know what you've got 'til it's gone. One look at how our parks suddenly filled up when it was our only chance to get outside is proof of that! Doing our bit to flatten the curve by staying at home has shown us how we took exercising and being active in the great outdoors for granted.
Home workouts have saved our sanity, shaken off stress and shown us how easy it is to fit fitness into our lifestyle.
On the flip side, it's also proven that when something is taken away from us, we have the ability to adapt: we scheduled lunchtime walks into our day. We grabbed the detergent bottle and smashed a Centr workout in the living room. We stretched out the stress with a quick yoga sesh.
If we know that we're stronger physically and mentally when we're more active, doesn't it make sense to make fitness part of your everyday life, not just a short term fad? With quick, effective workouts you can do at home, in the gym (when they open again) or outside, Centr is here to help you maintain that healthy lifestyle no matter what life throws at you.
3. Our food is more than a pretty Insta post
While food supply has started to even out, over the last few months we've been forced to get inventive to survive (and keep ourselves entertained). We have adapted recipes to use the ingredients we had in the pantry and learned new skills in the kitchen. We've cooked soups and sauces from scratch and upped our intake of leafy greens to strengthen our immunity.
When you cook with Centr, your meals can be healthy AND Insta-worthy!
A Centr membership gives you access to new, dietician-approved recipes every single week, and some of our new members even (gasp!) realized they enjoy cooking.
Nutritious and tasty food improves our health, powers our workouts, builds our muscles, boosts our mood and simply keeps us going. But before all this happened, many of us outsourced this responsibility to whatever delivery app will get it to us fastest. When you can once again get out to regularly stock up on fresh, healthy food – and given it plays such an important part of maintaining a strong immune system – why would you look backward and give up the resources and skills to create healthy, tasty food?
4. Our mental well-being is priceless
Why have we all been beating ourselves up for not using this isolation time productively? Because we're all followers of the Cult of Busy! But have you paid attention to the benefits of this enforced slow-down? When we cut the noise and pace of life, we suddenly have the ability to focus. When we stop, we realize how tired we are or how anxious we've been. It's a taste of that work-life balance we talk so much about but never get around to genuinely implementing.
Come for the meditations, stay for the workouts, recipes, hacks, challenges, laughs.
So will you return to those stress-feeding habits when lockdown ends? Can you really sustain trading sleep for overwhelming to-do lists? Our mental health impacts every part of our lives – from our relationships to our work output to our physical achievements. Staying on top of it should always be a priority.
5. Connection to community is vital
When you're cut off from the rest of the world, you realize pretty quickly how much you need that human connection. We've been quick to adapt, jumping on video conferencing apps (even teaching our grandparents how to do it), joining online communities and showing off our home baking on every social platform we can think of. But as we go forward, our focus should turn to the quality of our connections and the time we put into the relationships that matter most.
Your team always has your back – so zoom in on the connections that matter most.
If you've missed your local sporting club or school community, think about ways you might contribute more in future. Give your parents and grandparents a hug when you can finally visit them, but also ask them about your family history – all that stuff you never get around to. And if you've learned a lot about your kids by meditating with them or taking daily trips to the park, keep it up!
No matter what is going on in the outside world, if these 5 things are in order in your life, then you're doing OK. And remember, it's your responsibility to make sure that they ARE in order – you're accountable to yourself, but also to the people who love you. And the good news is, taking control of these things is easy – you just need to make that decision and commit to it.
Not a Centr member? From as little as 32 cents a day, you can take accountability for your health. Start your free trial today.
Sign up to unlock your full potential
All your tools in one place
Expert-training to fuel your fitness, nutrition and mindfulness.
Limitless ways to fuel your mind & body
Access to over 3,000 workouts, recipes, and meditations – all tailored to your goals.
Tech that keeps you moving
Download Centr on all your devices to level up and track your results live.