Centr Team
Erik Conover's Centr Power transformation is seriously impressive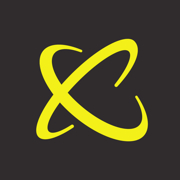 When Centr member Erik Conover emerged from lockdown in New York City, he felt pretty much the same as everyone else – physically and mentally drained, and far from his best.
You might remember Erik from his epic 30-day transformation on Chris Hemsworth's Centr – he followed his Planner workouts and meal plan down to the finest detail and discovered a version of himself that was stronger and happier than anything he'd experienced before.
When Luke Zocchi (Chris's personal trainer) reached out to Erik in April 2021 and challenged him to test Centr Power – our new muscle-building program inspired by Chris's training routine for Thor: Love and Thunder – there was only one possible outcome: transformation time.
We dragged Erik out of his NYC gym to get the scoop on his 10-week journey, and to find out firsthand what he thought of Centr's most highly anticipated program ever.
Our first Centr Power transformation, courtesy of Centr member Erik.
Erik, tell us a bit about life before you started Centr Power. Where were you at physically and mentally?
I got in the best shape of my life from using Centr back in 2019. I was absolutely shredded! But when the pandemic hit in 2020 and gyms closed, my mental health went down the gutter. In the beginning, I was doing basic bodyweight workouts and running to maintain my fitness but I quickly fell off my workout schedule. I was also eating badly and just not taking care of myself. Unfortunately, my physical health became a direct reflection of what was going on for me mentally. Add to that a pretty brutal breakup, and it's safe to say that I was feeling as dark as I'd ever felt before.
Was there a moment that made you decide enough was enough, and that it was time to get back on track?
I feel my most capable and confident when I'm strong and I have some extra muscle mass – and I lost just about all of that throughout 2020. Around April 2021 I got a DM on Instagram from Chris's personal trainer Luke Zocchi asking if I was interested in testing out the new muscle-building program, Centr Power. When Thor's personal trainer slides into your DMs with an offer like that, you don't think twice. The timing was perfect. Centr Power was just the thing I needed to give my health and fitness purpose again.
How did you cope with the lifestyle change during the first few weeks of Power?
My habits got pretty unhealthy during the pandemic so I went in knowing it would be a challenge. Those first 3 or so weeks were tough – mainly just breaking bad habits like craving fast food or sweets. There's 3 levels of the program – Beginner, Intermediate and Advanced – and I started on Advanced thinking that my muscle memory would kick in and I would adapt quickly. Turns out that level is pretty intense. I shifted down a gear to Intermediate for a few weeks until my body got up to speed, and then moved up to Advanced for the final 3-week phase.
What was your take on the Centr Power workouts?
I loved the intensity! Like I said, the Advanced level is a real challenge – there were many days where the DOMS hit hard. But it was also great that I could scale it back to Intermediate, and I'd imagine the Beginner level would be the perfect introduction to this style of training for someone who doesn't have much experience.
I also enjoyed working out alongside Bobby Holland Hanton (Chris's stuntman). Having him there to demonstrate good form and tempo really helped me get the most out of each session.
Chris's trainer Luke Zocchi threw down the challenge, and Erik accepted.
How about the other features of the program – what did you find most useful?
The weights and reps tracking function was brilliant and a great tool. Prior to this, I would track my weights and reps in the notes section on my phone but now I can see the progress week by week right in the app.
One of the toughest elements of building muscle is nutrition. How did you adapt your diet?
The level of detail in the Centr Power Nutrition Guides is fantastic. Nutrition can be tricky to nail when you're building muscle, so having that guidance was key. The biggest challenge was eating as much as you should for a program like this. Obviously, you need to be eating a fair amount to be in a caloric surplus to pack on the mass. For about a month of the program, I was on the road traveling for work which made meal prep harder to organize but I made it work.
What does a day on your plate look like right now?
I used the recipes from the Centr Build Muscle meal plan as a base and then improvised a little to make sure I was hitting my calories for the day. So breakfast would be a Super Smoothie, 4-egg omelet with spinach, mushrooms and goat cheese. Lunch is something like 2 chicken breasts with sweet potato and brown rice. And for dinner, I've been loving grilled tempeh with brown rice and veggies. Add a few snacks into the mix – things like Greek yogurt with almonds, cranberries, hemp seeds and honey – and you've got yourself a pretty serious day of eating.
Now that you've finished the program, are you happy with the results?
I am shocked! I said to Luke at the start of this challenge that I wasn't sure if I'd be able to achieve the results that I wanted since I was so out of shape. But I stand corrected. It's a really well executed program and, like anything, if you stay committed the rewards are there.
OK let's hear it then – give us your weight and body fat percentage pre and post-program.
I started at 202 lbs (92kg) on day 1 and I am now up to 210 lbs (95kg) on day 70. I started the program with 16.8% body fat and after 70 days I am down to 11.2% body fat. That's around a third of my total body fat reduced in just 10 weeks – which just shows what the program can do if you stick with it.
Erik's body composition in week 1 VS week 10.
What have you learned from your muscle-building journey?
Consistency is key. I didn't start to see results until around 4 weeks into the program, which was tough. But there was a clear wall I broke through in my training which gave me huge motivation. You have to trust the whole process, stay on top of your nutrition and work hard in the weights room – the gains will come.
Big muscles look nice, but what else has changed for you since getting into the best shape of your life?
At the start of the challenge my goal was to "get back to the old me." But I've realized that this is a brand new me. Feeling capable and strong is empowering and has had positive impacts on all areas of my life – I carry myself better, I'm more confident when I meet new people, I feel more capable in my business. Life is good!
What comes next? Should Chris be looking over his shoulder at the next Thor audition?
I don't know about that, but now I've got momentum I really want to see how far I can go. This is the best shape I've ever been in, so I plan on continuing to train with Centr Power. I'll do another round of the program, this time on Advanced from start to finish.
Want to chase your own life-changing transformation? Centr Power is waiting for you on Centr. Start your 7-day free trial at Centr.com, and let the gains begin.
Watch Erik's video on his experience with Centr Power now.
CYBER WEEK: ACHIEVE MORE WITH 25% OFF.
All your tools in one place
Expert-training to fuel your fitness, nutrition and mindfulness.
Limitless ways to fuel your mind & body
Access to over 3,000 workouts, recipes, and meditations – all tailored to your goals.
Tech that keeps you moving
Download Centr on all your devices to level up and track your results live.