Centr Team
Be happier: 4 things to stop doing in 2022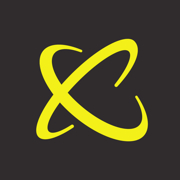 As the end of the year approaches the internet piles up with lists of things we should stop doing to make this year better than the last: Stop saying sorry. Put down your phone. Stop trying to please everybody.
These "Thou Shalt Not …" commandments are an annual occurrence and often easier said than actually put into action.
Rather than rolling our eyes as per usual, we've taken a few of these self-care ideas and broken them down. In the end, the only way to nail a "How to be Happier in 2022" list is to be mindful and realistic, really thinking about your lifestyle and what works for you.
1. Set a New Year's resolution
Why it's BS: Have you stuck to your resolution this year? Do any of us, ever? Let's face it, while we all have goals, the prospect of keeping something up for a whole year is daunting.
What you should do instead: We love Centr trainer Tiffiny Hall's pared-down approach to reaching her goals.
"If I have a goal and I'm serious about it, I'll write it down. I'll set reminders," says Tiffiny. "Then I break the bigger goals down to mini goals – always thinking in inch-pebbles, not milestones."
Yes, keep that end goal in mind – be it getting down to your happy weight or finally writing that book – but, like Tiff, break it down to smaller steps along the way. Take it one target at a time and suddenly the big prize doesn't seem so far away.
2. Take a Twitter detox
Why it's BS: Yes, Twitter – and all the other social media platforms – can be toxic at times. But it's also the source of all those cute dog videos that make us laugh. And it's where we connect with others who love what we love: Can you believe what happened on Supernatural last night?
What you should do instead: Next time you're mindlessly scrolling through your feed, take a few minutes to really curate who you follow. Ditch the guy who posted that thing you can't unsee. Mute that political feed that only bums you out. Find more daily doses of positivity, a la cute doggies or the Dalai Lama, and outweigh the bad with the good in your timeline.
3. Complaining
Why it's BS: So, you've got a reputation as the resident Negative Nancy in your workplace. While we're firm believers in building a bridge, we also know sometimes you've just got to get it out before you can get over it.
What to do instead: Grab a like-minded mate, the Debbie Downer to your Negative Nancy. Make an unburdening date once a week: using that safe space to offload whatever annoyed you in the last seven days. Offer advice to each other and, before you part ways, share something great that happened in the past week.
In time, the encouragement and gratitude will sideline all that moaning and groaning.
4. Have a self-care Sunday
Why it's BS: Well, it's better than no-care Monday to Friday, but the concept of only looking after yourself one day a week is simply papering over the cracks. The skyscraper that is your well-being needs everyday, floor-by-floor attention.
What to do instead: Train, eat, live – Centr is all about this holistic approach. While our trainers put you through your paces and our chefs have your inner health sorted, you won't make it to the finish line unless your mind is at peak performance, too.
Every day, a meditation, sleep visualization or podcast will appear in your planner. Our experts offering straightforward advice and practical techniques to help you stress less, sleep better and cut the chaos.
It won't take a whole day – just 10 minutes to focus your mind on what's important and keep you on the path to a happier, healthier life.
Sign up to unlock your full potential
All your tools in one place
Expert-training to fuel your fitness, nutrition and mindfulness.
Limitless ways to fuel your mind & body
Access to over 3,000 workouts, recipes, and meditations – all tailored to your goals.
Tech that keeps you moving
Download Centr on all your devices to level up and track your results live.