Centr Team
Low-carb swaps that'll make you forget about bread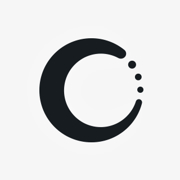 Carbs are delicious, and we're not going to tell you differently. But many of us fill up on carbs that offer little to no nutritional value and forget about other macronutrients in the process (can we get a little fat and protein in this pasta?). Not to mention, they can crowd out necessary daily fruits, vegetables and fiber.
Carbs are useful, though. When you're going for a run, lifting weights, or even sitting around, your body is using those carbohydrates (or glycogen, if we're speaking scientifically) for energy.
When you cut carbohydrate consumption, your body turns to fat (its secondary fuel source) to keep your engine running. Many of us eat more carbs than we need, in part because the foods are so easily accessible (pizza, anybody?)
So, if you're wanting to lose weight and reduce some of your carb intake (not all, our bodies still benefit from nutrient-dense carbohydrates such as whole grains, vegetables and fruit), we've got a few ideas to help you swap out high-energy density bread, pasta and rice for carbs that won't give you more calories than you need.
1. Zucchini noodles (zoodles)
First thing's first, get yourself a spiralizer. They're cheap and fun to use. Put a zucchini in the spiralizer, twirl it around and presto, you have spaghetti made out of zucchini. A big bowl of zoodles topped with your favorite sauce or mixed in with a stir-fry will make you forget about pasta all together!
2. Cauliflower mash
Cauliflower mash will have you saying "I can't believe it's not potato!" Boil the cauliflower until it's soft, add a bit of olive oil or organic butter, and serve it with protein and greens.
3. Fried cauli-rice
For fried cauliflower rice, just grate the cauliflower into chunks and throw it into a stir-fry or paella.
4. Low-carb pizza base
Cauliflower pizza bases require a bit more labor, but it's totally worth it. Throw the cauliflower into a food processor until it's granular, then boil it until it's soft. Drain well and mix it in with eggs and parmesan to create a dough. Press it down onto a baking tray and bake it for approximately 20 minutes before topping with vegetables and cheese. Bake again for a bit longer and you have yourself a higher-fiber, lower-carb pizza.
5. Mushroom burger buns
Mushrooms make good burger buns, would you believe it? All you need is two portobello mushrooms, grilled, then put your favorite fillings in the middle. Easy and delicious!
6. Lettuce wraps
Can't seem to ditch wraps, burritos or kebabs? You don't have to! Just replace the wrap with an iceberg lettuce leaf, and you have yourself a delicious low-carb alternative.
Start your Centr journey with a 7-day free trial
Get Chris Hemsworth's team of the world's best trainers, chefs and well-being experts in your corner.