Centr Team
12 trainers, 1 goal: Find your perfect fit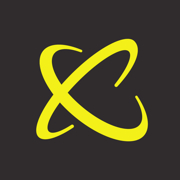 Centr is all about taking the guesswork out of health and fitness. So as you gear up for your first workouts with our team of world-class experts, we're here to make getting off on the right foot even easier. Many Centr workouts require minimal equipment and can be completed at home just as easily as at the gym.
Once you input your goal and preferences, the program is tailored to give you the right trainers and workouts our experts know will get you results. This is a handy guide to their specialties and why you're going to love working out with them.
But we also know that variety is key. As our founder Chris Hemsworth says: "Keep your mind and body engaged and you're far more likely to stay motivated."
Some days, you may just want to change things up - you can easily swap workouts and try a new trainer at any time. You should also listen to your body - some days you may need to take it easier, some days you'll feel ready to push yourself harder. So while you may not see all of these trainers popping up regularly in your planner, you can try out their workouts any time in the Explore section of the program.
Now, let's get to it and hone in on the trainers who will help you achieve your goals.
Luke Zocchi
From: Australia.
Great for: Weight loss, overall fitness, toning, building muscle.
How he'll move you: HIIT, HIRT, strength, resistance training.
Sweat factor: High! (You've seen Chris's training posts on Instagram!)
What we love: Our appreciation for Zocchi is simple: his 20 minute HIIT/HIRT sessions are an unbeatable way to get results fast, and he makes building muscle at home easier than it's ever been before.
Fun fact: Zocchi is also quite the chef, capable of whipping up a mean stir fry. His Centr cook-offs with Bobby are a must-watch!
Joseph Sakoda, AKA Da Rulk
From: LA, via Hawaii
Great for: Strength, power, stability, muscle tone, overall mobility, weight loss
How he'll move you:: Clusters of functional training movements such as the Sit Thru, Side Gorilla, Reverse Crawl and Hostages
Sweat factor: High!
What we love: You've never moved like this before. Rulk is focused on functional mobility – his workouts are all about getting the body ready and able to lead the lifestyle you need to lead. He'll get you strong, fast.
Fun fact: Rulk is all about positivity, so rather than "never quit" his motto is "always can." "You always can do it," he explains. "Regardless of your limitations, or what's holding you back, if you apply yourself you can always overcome."

Ashley Joi
From: California
Great for: Weight loss, strength, aerobic fitness, toning
How she'll move you: Cardio (HIIT), strength
Sweat factor: High!
What we love: Even if you're an absolute beginner, or you don't think you're a "workout person", Ashley will get you up to speed with her fun and effective mix of cardio and strength – inspired by high-intensity Tabata training. You'll feel great, look great, and you'll be a fully-fledged "workout person" in no time.
Fun fact: Ashley's nickname among friends is Baby Hulk. "I'm a petite woman and often people are taken aback, like, 'Wow, you're actually small!'," she says. "I'm like, 'I'm small but I'm mighty'."
Alexz Parvi
From: Byron Bay via Canada
Great for: Weight loss, strength, aerobic fitness, toning
How she'll move you: Bodyweight HILIT
Sweat factor: High!
What we love: With her no-equipment bodyweight HILIT (high-intensity low-impact training) circuits – inspired by Pilates, barre and functional training – she has earned a reputation as the queen of supersets, targeting muscles from every direction to create maximum burn and to shape, define and tone.
Fun fact: Alexz often uses singing as a motivator during tough workouts, with mixed results. "One morning at my Byron Bay studio I got really into singing my favorite song on the microphone. I decided to really belt it out to entertain the girls." she says. "Then two fully uniformed officers arrived at the studio. It turns out that a neighbor confused my singing for a lady screaming for help."
Bobby Holland Hanton
From: UK
Great for: Building strength, overall fitness and developing mobility and agility.
How he'll move you: Short, sharp and explosive plyometric sessions, as well as weekly HIIT/HIRT bonus workouts.
Sweat factor: High. Burn factor: even higher!
What we love: As a former gymnast, now top-tier Hollywood stuntman, Bobby has incredible all-around strength and agility. Think of his workouts as your ultimate Centr test because they'll always push you to your limits.
Fun fact: As well as his work with Chris, Bobby has stunt-doubled for David Beckham, movie superheroes Green Lantern, Captain America and Batman, Daniel Craig's James Bond and a Stormtrooper.
Torre Washington
From: Florida, via Jamaica
Great for: Building strength and muscle
How he'll move you: Lifting weights – you'll need dumbbells, barbell, weight plates, bench and incline bench as well as a cable machine. Short on equipment? Check out his videos for equipment modifications.
Sweat factor: Medium to high
What we love: Torre is a unique and inspirational guy who you're going to love. Which is lucky, because you're going to be spending a lot of time with him! Bulking up takes time – muscles respond to repetition and consistency.
Fun fact: Oh, did we mention that Torre is a championship-winning bodybuilder who also happens to be VEGAN?
Sylvia Roberts
From: Australia
Great for: Core strength, flexibility, toning, injury rehabilitation, overall fitness
How she'll move you: Full-body Pilates
Sweat factor: Mild to high
What we love: Sylvia will stretch and streamline your body, helping you to feel stronger, leaner, more powerful and ready for anything. That's because Pilates is an amazing base from which to build all kinds of fitness.
Fun fact: Sylvia danced professionally with the Royal New Zealand Ballet and the Singapore Dance Theatre. Her Centr Pilates workouts feature either friend, dancer and choreographer Alice Topp, of the Australian Ballet, or husband Breaker Roberts. Think of these two as your #coregoals!
Michael Olajide, Jr.
From: New York, via Canada
Great for: Weight loss, muscle toning, cardio, endurance, full body fitness
How he'll move you: Shadow boxing combos, jump rope, sculpting with bands
Sweat factor: High!
What we love: If you're going to sweat, you may as well do it with style. With his distinctive eyepatch and fly sneakers, Michael's got plenty of that. He pioneered boxing for fitness and you've never seen anyone jump rope like this guy. Or box so fast.
Fun fact: Michael's nickname is is El Cuerpo de Papi. It translates as 'Body Daddy,' which explains why he's the go-to guy for supermodels looking to get runway ready.
Tiffiny Hall
From: Australia
Great for: Weight loss, strength, self-defense, toning and overall fitness
How she'll move you: HIIT and HIRT, MMA
Sweat factor: High!
What we love: Tiff is Centr's resident ninja. Her mixed martial arts-inspired workouts, combined with HIIT and HIRT, burn fat in record time. She's passionate about helping women to feel confident and empowered.
Fun fact: As the daughter of two martial arts/fitness instructors, "I was kicking as soon as I could walk," Tiff says.

Jorge Blanco, AKA The Spaniard
From: Toronto, via Spain
Great for: Getting lean, building strength, toning muscle and overall fitness
How he'll move you: Boxing combos and drills, MMA
Sweat factor: High!
What we love: While he builds your fitness and conditioning with his unique training method, Jorge will also be honing your technique by working your reflexes, breathing, hand-eye coordination, balance, accuracy and power – skills that will aid all of your fitness pursuits.
Fun fact: Jorge was training in a Toronto gym when a National Hockey League player asked him to help improve his boxing. An impressive training career (past and present clients include UFC legend Georges St-Pierre and Drake) grew from there.
Tahl Rinsky
From: Australia, via New York and Israel
Great for: Flexibility, mobility, toning, leg and core strength
How she'll move you: Dynamic vinyasa yoga
Sweat factor: Mild to high
What we love: Tahl takes a "rockstar" approach to yoga, building dynamic flows that are almost like a dance. While lengthening your muscles and building core stability, she will also help you de-stress, teaching you to connect with your breathing and bringing you to a place of mindfulness.
Fun fact: Elsa Pataky loves working with Tahl because her yoga can be akin to a full-body workout, toning the glutes, abs and beyond. "It's a perfect combination," Elsa says.

Dr Eric Goodman
From: California
Great for: Rehabilitation, pain relief, stability, core/posterior chain strength, injury prevention
How he'll move you: The biomechanically designed movements of Foundation Training
Sweat factor: Mild
What we love: If you've ever had a bad back or hip, a limb or joint injury, or if you sit at a desk all day, Eric can help. His movements are simple (no equipment required) and will retrain your muscles to take the strain off your spine and joints. He'll give you a structural foundation that will benefit every other workout or daily activity you do.
Fun fact: One of the poses you will learn from Eric is the Mofo, so named by one of his clients, Matthew McConaughey. "He loves it," Eric explains, "but he absolutely hated it when we were going through it: 'Oh man, this is a mofo!' And the name stuck."

CYBER WEEK: ACHIEVE MORE WITH 25% OFF.
All your tools in one place
Expert-training to fuel your fitness, nutrition and mindfulness.
Limitless ways to fuel your mind & body
Access to over 3,000 workouts, recipes, and meditations – all tailored to your goals.
Tech that keeps you moving
Download Centr on all your devices to level up and track your results live.