Centr Team
5 reasons meal planning doesn't have to be a headache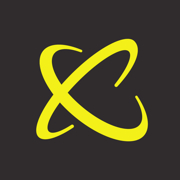 It's not just meal planning novices who need a little help and inspiration now and then. If you've been doing it for a while, maybe decision fatigue has set in, and it seems like you can't think of anything to cook aside from that one meal you're already sick of.
But if you want to eat healthy (and trust us, it's worth it), meal planning helps you balance it with a busy life, so you don't turn to quick mid-week fixes like take-out. Meal planning doesn't have to take the joy out of cooking and eating, either.Centr's planner includes recipes, suggested leftovers, and can even help you whip up a handy shopping list to take to the store. The only thing it doesn't do is shop and cook for you itself.
Ready to love meal planning again? Here are five tips to take the stress out of your meals.
1. Make a list, check it twice
It sounds like such a simple fix, but it's true: there's nothing like a shopping list. Too often we drift around the supermarket, forget what we actually came for, and return home with a bunch of mystery ingredients (not to mention getting dazzled by unhealthy snack foods.) Using a shopping list, like the one Centr can generate for you, will help you get only what you need for the week ahead and can help you save money, too.
2. Don't be afraid to swap
Whether it's subbing out an ingredient for a similar one that's on sale (spinach for kale, for example) or making the same thing you did last week because you know it by heart, there's nothing wrong with swapping. Flexibility is key to meal planning without stress, so week-to-week meal plans aren't set in stone. If you really like that one meal, make it again. Just be sure you're still getting a variety of fruit and veg.
With Centr, planning your meals and shopping list is as simple as a swipe.
3. Put decision fatigue to bed
We've all been there: you stare into the fridge or pantry, the shelves groaning with ingredients, and back away muttering "I just can't decide!" Next thing you know, "dinner" is a sad cup of instant ramen on the couch. That's why you need to get organized: check the ingredients you have, hunt down some recipes and plan all your meals (and leftovers) the week before so you don't have to make snap decisions. Making a clear plan will also help prevent food waste.
4. Make Sunday your day of prep
Sundays are ideal for getting things together for the week ahead. But make it enjoyable. Go to the farmer's market in the morning with a friend and catch up while you stock up, or put on your favorite movie while you cook a few make-ahead meals for busy days. You could even turn leftovers from your Sunday Chicken Pan Roast with Carrots into salads and sandwich fillings for weekday work lunches. If it's the cooking part that gets you stressed, maybe you just need some helpful kitchen hacks from our very own Dan Churchill.
5. Make it freeze-y peasy
You can't (or maybe shouldn't) eat a whole Spinach & Cheese Lasagne in one go, but that's where the wonderful little invention known as 'the freezer' comes in. Make a family-sized amount of something freezable, portion it, put it on ice, then defrost whenever you need a quick and healthy mid-week meal. The great thing about Centr's recipes is that the serving sizes can be adjusted to suit. You just dial up multiple servings and the ingredients list (and shopping list) change automatically.
Sign up to unlock your full potential
All your tools in one place
Expert-training to fuel your fitness, nutrition and mindfulness.
Limitless ways to fuel your mind & body
Access to over 3,000 workouts, recipes, and meditations – all tailored to your goals.
Tech that keeps you moving
Download Centr on all your devices to level up and track your results live.