Centr Team
How Centr takes your transformation to the next level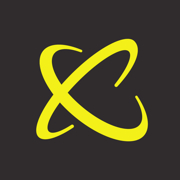 You can achieve a lot in 30 days. And as Centr member Erik Conover has learned, you can achieve even more in 90.
When YouTube creator Erik challenged himself to train and eat like Chris Hemsworth for 30 days using Centr, he shared the experience online – which is how we found him. "The experience was transformative," says Erik. "I gained a newfound mental clarity and got back into incredible shape in only 30 days."
Motivated to do more, New Yorker Erik upped the challenge to 90 days – and even got to train with the man himself, Chris Hemsworth!
In his initial 30-day challenge, Erik wanted to get back in shape after an illness, and add muscle. His 90-day journey shows what a difference that extra commitment to your goals – whatever they may be – can make.
1. Build strength from the inside out
It isn't always easy to make big changes. But Erik was struck by how important the right mindset is to first getting started, and then keeping yourself on track.
"The main realization I've had since working out with Chris is how important mindfulness, attitude and hard work is – not just in training, but setting goals in life," he says.
To help yourself stick with it, follow Erik's lead by writing down your goals and your ground rules. If you need a motivational kick, try training with a friend or focusing your mind with a Centr meditation. And sleep visualizations will help you get the rest you need to work hard again tomorrow. No excuses!
2. Mix it up to max your gains
In the first few weeks of a new fitness regimen, everything can feel like a challenge – from workout intensity to the unfamiliar meal plan. The trick is sticking with it long enough to get over the initial shock, then get into the groove of what works for you. You'll find mixing things up is key for keeping you in it for the long haul.
For cardio, Erik prefers the jump rope in Michael Olajide Jr's workouts to running. He loves using kettlebells in Luke Zocchi's HIIT/HIRT/Strength training, and the sweaty, functional power of Da Rulk's bear crawls. This variety keeps him engaged: "My focus is fully present," Erik says.
Erik has also found his rhythm in the kitchen. He's enjoying a variety of meals, rather than simply fueling his body to reach his goals.
"I've been mixing and matching recipes from the app rather than sticking to just bland chicken breast."
3. Turn it from a chore into a way of life
As he progressed with Centr, training became less of a challenge, more of a lifestyle.
"It really clicked that Centr is about integrating the workouts into your own lifestyle, rather than being super militant and structured," Erik says.
When he's in his hometown New Jersey, he ditches the gym to do a functional training session on the beach. When he travels, his Centr workouts move with him. And when he's at home in New York, he loves working out on the rooftop at sunrise: "If I get my training done first thing in the morning, it really sets the tone for the rest of my day."
4. Make your goals a reality
Erik set out wanting to "put on a little bit of muscle" – and sure, he looked to be in pretty good shape after 30 days. But his gains have only continued, and we're not just talking muscle.
"If you use the tools of your mind and your willpower, you will create circumstances that will allow you to achieve your goals," Erik says. "It is all possible. It's just up to you to make it into a reality."
After 90 days, he says, "I am hands down in the best shape of my life, and I have never felt better physically or mentally. In all areas, I am so much stronger."
How committed are you to reaching your goals? 30 days is a great start, but how much more could you get done in 90 days, or 365? You put the hard work in and Chris Hemsworth's team will take the guesswork out of it. Start your personal challenge now with a 7-day free trial.
You can see Erik's full journey – and his workout with Chris Hemsworth – on his YouTube channel.
Sign up to unlock your full potential
All your tools in one place
Expert-training to fuel your fitness, nutrition and mindfulness.
Limitless ways to fuel your mind & body
Access to over 3,000 workouts, recipes, and meditations – all tailored to your goals.
Tech that keeps you moving
Download Centr on all your devices to level up and track your results live.