Centr Team
Can you keep up with Chris & his personal trainer Luke?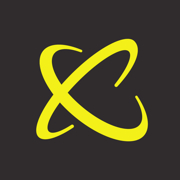 Are you ready to supercharge your results? Centr has the workouts you've been waiting for.
Starting September 5, we're bringing you a bonus workout every week for six weeks featuring Chris Hemsworth and his personal trainer Luke Zocchi – added to your regular training, these weekly sessions will take your fitness to the next level.
Every workout will be a different mix of moves. Every workout will challenge you. To give your fitness a kick, all you have to do is get on board.
Bonus workouts will appear in your planner every Thursday for six weeks, starting September 5.

25-35 minute HIIT/HIRT/Strength workouts incorporating weight training and functional movement.

Workouts can be done at the gym or home, with equipment including kettlebell, slam ball, medicine ball, barbell, EZ curl bar and dumbbells.

Adaptable for all fitness levels.
What will the workouts be like?
As the name suggests, HIIT/HIRT – high-intensity interval and resistance training – delivers a big cardio and energy-burning workout, improved muscle endurance and increased work capacity. It's dynamic, can include all kinds of exercises and pushes you to do better every time. In addition, incorporating weight-based strength exercises and functional movements into these sessions will help you to build all-over strength and mobility.
We all know Chris and Luke train at an intense level, but you can scale these workouts to a level that challenges YOU by using lower weights or bodyweight. This doesn't mean you should flick the switch to 'easy' mode – you won't get a boost from coasting by on what you can already do! Challenge yourself to kick it up to the next level.
How will it boost my fitness?
These bonus workouts are designed to be added to your regular weekly training regimen. Whatever your goal, after six weeks of going that extra mile with Chris and Luke, you'll supercharge your results.
The impact won't just be physical. Challenging yourself and discovering what you're capable of can give you a huge confidence boost – and spur you on to bigger and better things.
Whether you need to break through a plateau or you're just ready to challenge yourself, you don't want to miss Chris and Luke's bonus workouts. Supercharge your results by starting your 7-day free trial at Centr.com today!
Sign up to unlock your full potential
All your tools in one place
Expert-training to fuel your fitness, nutrition and mindfulness.
Limitless ways to fuel your mind & body
Access to over 3,000 workouts, recipes, and meditations – all tailored to your goals.
Tech that keeps you moving
Download Centr on all your devices to level up and track your results live.