Centr Team
High-intensity workout with Chris Hemsworth, now on Android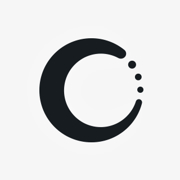 What's better than Centr finally launching an Android app? Centr dropping a super-charged new bonus workout series with Chris Hemsworth on the very same day. BOOM.
The first of four new bodyweight workouts designed by Chris's personal trainer Luke Zocchi dropped in members' planners on December 16. That means you have the chance to train with Chris no matter where you are or what device you're using.
So, are you ready to get your bear crawl and mountain climber on with Chris Hemsworth himself?
HIGH-INTENSITY CARDIO FOR FULL-BODY RESULTS
These cardio and core workouts are designed to be smashed out anywhere, anytime, with no equipment – it's all bodyweight work, the same way Chris trains when he's on the road. Now you can join him for HIIT-style workouts that will effectively target your entire body in 20 minutes flat.
Don't be intimidated, these workouts are for everyone: you can adjust the moves and number of reps to suit your current fitness level, then challenge yourself to improve your form, pick up speed and increase your reps as you progress.
Chris's team of experts are now at the fingertips of Android users around the world, via the Google Play Store from December 16, 2019.
For Android users who want to train with Chris, head to the Google Play Store now for the Centr app.
Start your Centr journey with a 7-day free trial
Get Chris Hemsworth's team of the world's best trainers, chefs and well-being experts in your corner.