Centr Team
Centr 2020: it's bigger than ever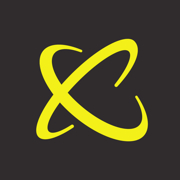 In 2019, Centr members watched over 4.6 million minutes of coached workouts, did a staggering 3,200 days' worth of squats and cooled down with more than 800,000 smoothies... and we're in for a bigger and better 2020!
We're on a mission to empower you to take control of your own journey. All you need to make your goals a reality are the right tools, guidance and confidence.
Maybe 2020 is the year you need to kick your fitness into gear, get back on the healthy eating wagon or you just want to follow through on your New Year's resolutions this time. Or maybe you're ready to take your fitness to the next level and find the strongest, fastest or best version of yourself.
Centr not only makes these goals possible, it makes it simple.
With Chris Hemsworth's team of experts at your fingertips, you have everything in your planner to help you tackle these challenges, day by day.
Not sure where to begin?
Centr 6: a new way to get results
Kickstart your Centr 6 workouts with Da Rulk, Ashley and Luke.
Coming Monday February 3, Centr 6 is the program to kickstart your health and fitness goals and finally make those New Year's resolutions stick.
Designed to be done anytime, anywhere and fit your lifestyle, the Centr 6 equation is simple: 6 exercises, 6 rounds, 6 days a week, for 6 weeks.
It's inspired by the training Chris enjoys and you'll have his team – trainers Luke Zocchi, Ashley Joi and Da Rulk – sweating it out alongside you every step of the way as they take training back to the basics. It's a great group training program, too, so why not round up five friends and make your own Centr 6?
More bonus workouts with Chris Hemsworth
Hit the high intensity with Chris Hemsworth himself.
To get you warmed up, you can jump into the app right now and challenge yourself to train alongside Chris in a series of four bonus bodyweight workouts designed by his personal trainer, Luke Zocchi.
New workouts, more flavor, better mindset
As well as new programs and bonus sessions, 2020 will deliver new workouts from Centr's world-class experts. Brace yourself for new workouts from the trainer Centr members love to hate, Da Rulk. New workouts from Chris's stuntman, Bobby Holland Hanton, will let you make the most of body weight and plyometric power to work up a serious sweat. To fuel your goals, our chefs will be serving up new recipes, packing your meal plan with variety. And new meditations and sleep visualizations will help keep you centered, focused and ready to perform at your best.
No matter what health and fitness goal you're aiming for in the New Year, Centr puts everything you need in the palm of your hand. Our team of experts will back you up every step of the way and keep you on track.
In 2019, Centr helped men and women around the world reach their goals and transform their lives.
In 2020, it's YOUR turn. Get ready for bigger, better Centr.
Centr is available on web at Centr.com, in the Apple App Store and Google Play Store. Start your Centr journey today with a 7-day free trial.
CYBER WEEK: ACHIEVE MORE WITH 25% OFF.
All your tools in one place
Expert-training to fuel your fitness, nutrition and mindfulness.
Limitless ways to fuel your mind & body
Access to over 3,000 workouts, recipes, and meditations – all tailored to your goals.
Tech that keeps you moving
Download Centr on all your devices to level up and track your results live.