Centr Team
Centr 6: what do you need to know?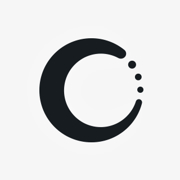 Centr 6 starts February 3 – and you're going to see some exciting changes in your planner when the new 6-week program drops.
What's Centr 6? It's 6 exercises, 6 rounds, 6 days a week, for 6 weeks and the same anytime, anywhere training Chris loves with trainers Luke Zocchi, Ashley Joi and Da Rulk taking things back to basics.
We're mixing it up (in a good way) and hitting refresh to make it easier for you to kickstart your fitness goals for 2020.
1. New program, new look
Centr 6 is so epic, we built it a brand new home! Look out for the new Programs tab in the navigation menu on your Android device and on the web, or the icon on your iOS screen.
You'll still see your regular workouts, meal plan and mindfulness in your planner – we're just separating Centr 6 to make it easier for you to follow along over the full 6 weeks.
2. Get a kickstart
Centr 6 workouts will give you a full-body workout Monday through Saturday. Our trainers have streamlined the program to take you back to the same daily flow each week to keep you in the swing of things and ensure you don't miss a muscle.
If you're following the Centr 6 program, you don't need to do your regular planner workouts as well – but if you feel like you want to tackle the Bonus Workouts to keep challenging yourself (and your body can handle it), go ahead!
3. Enjoy the ride
You can look forward to a smooth, easy to use Coached workout experience that takes you from warm-up to workout to cool-down.
4. Stay on track
We're making it easy to track your progress through Centr 6 – with the 'loop' around each workout day closing when you've ticked off every round.
One workout, worldwide! Train alongside our global community – just look for the lightning bolt to see which workout everyone is up to.
Bonus: Weekly check-ins
Look out for surprise messages from our experts when you tick off your six workouts for the week!
Start your Centr journey with a 7-day free trial
Get Chris Hemsworth's team of the world's best trainers, chefs and well-being experts in your corner.