FITNESS
•
Centr Team
The home workout equipment you didn't know you had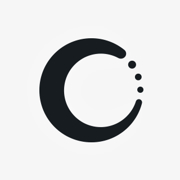 Even if you haven't got a fully decked-out home gym in your garage, you have a house full of exercise equipment. No really, you just need to know where to look!
By thinking just a little outside the box – and inside your house – you can still get a great, effective workout in.
Let's go through some of your favorite workouts and point out the handy equipment options you may not have realized you already have at home.
Dumbbells for HIIT Strength with Ashley
Dumbbells at the ready? No… Don't worry, you can still smash Ashley's heart-pumping, strength-building workouts by raiding your fridge or pantry. Soup cans and water bottles make great hand weights and you can up the weight and intensity by slightly changing your grip for a bottle of laundry detergent or milk bottle.
Kettlebells for HIIT HIRT Strength with Luke
Luke loves an all-bodyweight workout and a bit of dumbbell domination. But when he breaks out the kettlebells and you haven't got one handy, you're going to have to get inventive. Now's the time to raise the game on your dumbbell substitutions and go for bigger jugs of water, the family-sized detergent dispenser or a bag of apples with a strong handle (you don't want a granny smith to fly out of the bag and through the window).
Sandbags for Functional Training with Da Rulk
Most of Da Rulk's workouts are 100% bodyweight, but every now and then he'll drop a real punisher by adding a sandbag. That mega bag of rice you hoarded will do the trick (just make sure the grains are all safely secured) or try filling a duffel bag with some heavy jeans, sweaters, and towels.
Punching bag for MMA with Jorge
When Jorge introduced punching bag exercises to get you training like an MMA pro, you clever Legends got to work! Some of the best punching bag subs we saw suggested in the community included a laundry bag full of heavy blankets, a rolled-up sleeping bag, a pillowcase full of decorative scatter cushions (finally, they have a purpose!) or a Moroccan pouf for floor work. (Bet you never thought we'd be talking about Moroccan poufs on Centr...) So long as you can hang it securely and it's cushioned enough to hit without hurting your hands, you're set.
Medicine ball for self-guided HIRT Strength with Bobby
Bobby's bonus HIRT Strength workouts sometimes incorporate medicine ball moves. You've got your body (thank goodness) but if you're missing the medicine ball you can easily sub in a basketball or anything you can lift with a bit more weight to it – think a large squash/pumpkin, a sack of potatoes or an encyclopedia the internet made redundant. Just don't drop the pumpkin!
To add more variety to your workouts at home, simply look around the house...
Stairs: there's a great step workout for your legs right there.
Cushions: test your balance, BOSU ball style.
Chair: dips and incline push-ups coming up.
Your child: great added resistance for push-ups!
As a wise man once said: Always can.
Start your Centr journey with a 7-day free trial
Get Chris Hemsworth's team of the world's best trainers, chefs and well-being experts in your corner.