Centr Team
Chris Hemsworth launches guided meditations for kids on Centr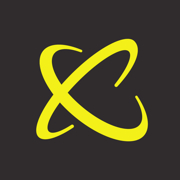 We're all doing our bit to stop the spread of coronavirus by staying home, but as frazzled parents around the globe are quickly learning, self-isolation isn't really compatible with kids who find it impossible to sit still and are prone to touching everything they see.
To help families find a sense of calm amid all the chaos (outside and inside their homes), Chris Hemsworth's online fitness program Centr is launching a bonus series of meditations and sleep visualizations specifically for kids aged 4 to 9 – although big kids at heart will feel the benefits, too!
Sign in to listen to the first meditation, Share Your Kindness, and sleep visualization, Starry Night, available on the Centr app now.
Meditations can boost kids' physical and emotional health – and big kids at heart will benefit too!
Developed by a team of psychologists and meditation teachers, these meditations and sleep visualizations will be narrated by Chris, after he saw how they benefited his own children.
"I thought, this is not going to work, my kids are allergic to sitting still. But to my surprise it actually did calm them down," says Chris. "Kids are feeling anxiety and stress like us, and probably more so because they don't understand it and it's difficult for us to explain it to them. These guided meditations have been really beneficial."
Joining Chris in narrating these new meditations will be Taika Waititi, writer, actor, and director of films including Thor: Ragnarok, Jojo Rabbit and the upcoming Thor: Love and Thunder.
This time of stress and uncertainty is impacting us all, from children and teens who may be feeling anxious and confused, to parents feeling the pressure to wrap their heads around homeschooling and keeping everyone entertained.
As a holistic program dedicated to helping people everywhere Train, Eat and Live better, meditations and sleep visualizations – voiced by Centr experts including trainer Michael Olajide Jr and chef Sergio Perera – have been a key feature of Centr from day one.
Along with helping our adult members seek calm, manage stress and find focus, an unexpected benefit has been the number of members telling us how much of a hit these tools have been with their children – with sleep visualizations becoming an essential part of their bedtime routine.
Many Centr members have already made sleep visualizations part of their kids' bedtime routines.
While strategies such as regular exercise and limiting news intake can help families deal with the coronavirus crisis as a unit, meditations enable younger children, in particular, to focus on positive thoughts, promoting calm and, with sleep visualizations, a better quality sleep. By recruiting their imagination, kids can also become more aware of their mind-body connection. And, importantly, vivid stories give children the tools they need to deal with stress, sadness or difficult feelings.
Although aimed at kids, grown-ups will find this new series of guided meditations with Chris and Taika performing double duty: soothing both the young and the young at heart.
Sign up to unlock your full potential
All your tools in one place
Expert-training to fuel your fitness, nutrition and mindfulness.
Limitless ways to fuel your mind & body
Access to over 3,000 workouts, recipes, and meditations – all tailored to your goals.
Tech that keeps you moving
Download Centr on all your devices to level up and track your results live.