Centr Team
5 nutrition tips for when you're training for weight loss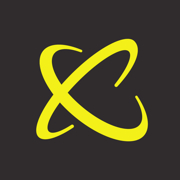 Our new bodyweight training program Centr Unleashed is designed to help you lose weight, get lean and boost your level of cardio fitness in just 6 weeks.
While your trainers Luke and Ashley will get you training consistently and help you unleash a whole new level of fitness, there's one other key factor you need to get on top of in order to maximize your results: your nutrition.
We turned to Advanced Sports Dietician Lisa Middleton for essential food tips you can follow to ensure all your hard work on the Unleashed training mat doesn't go to waste.
1. You need fuel to perform
While your goal may be to lose excess body fat with Unleashed, now is not the time to go too low with your food intake.
"You're going to be pushing your body, so you need to fuel and recover well to get the most from your training," says Lisa. "If you don't eat enough, you won't have the energy and stamina to push yourself during sessions. You also may find your blood glucose levels getting low, which can lead to extra snacking and food cravings."
In other words, if you cut back your food intake too far you won't be able to train at your maximum intensity and you're more likely to binge eat and go backward.
2. This training is making me hungry!
"If you are upping your training, it's normal to feel hungrier than usual," says Lisa. "Choose higher-protein snacks, as these may keep you fuller for longer."
There is no shortage of high-protein snacks on Centr. You could try our new Protein Snack Tray, or fill up on the run with our High Protein Spicy Tuna Bites.
Some days you may feel hungrier than others. If your body is telling you that you need it, it's okay to add an extra snack to your daily intake. But remember, you may also be thirsty rather than hungry – so make sure you are well hydrated first.
3. It's all in the timing
It's important to listen to your body and make small adjustments as necessary. By sticking to your Centr meal plan, we'll ensure you're getting all the nutrients you need – so rather than changing what you eat, you may need to adjust the timing of your training around your meals and snacks to get the best results.
So what's the ideal time? Aim to train a couple of hours after a main meal, or less after eating a snack. "If you train too long after eating you might feel depleted and feel like your energy levels are lacking," says Lisa.
4. Eating for recovery
To assist with muscle recovery, eating within an hour after exercise is ideal. This will help you feel refreshed and ready to go when the next day's session rolls around.
But what to eat? "This may be a meal," says Lisa, "or if you finish training and there's more than an hour until your next meal, have one of Centr's post-workout, high-protein snacks to get the recovery process going."
If it's post-workout snacks you need, refresh and refuel with our Almond, Date & Banana Snack Smoothie or DIY your own protein bar with our Power Plus Muesli Slice.
5. Swap smart
Sticking with your Centr meal plan during Unleashed will make your life a little easier – your meal plan is designed to ensure you're getting a balanced mix of nutrients to keep you feeling your best, and training at your maximum.
However, we know many of our members like to sub in their go-to meals. Just be mindful if you are swapping out meals from your planner to swap like-for-like. For example, you may swap a fish recipe for a different fish meal (ensuring you're still getting omega-3s), a red meat dish for an alternate red meat dish (for iron), and mix up your breakfast throughout the week (oat-based dish, then egg, then smoothie) to ensure you're getting a good balance.
Sign up to unlock your full potential
All your tools in one place
Expert-training to fuel your fitness, nutrition and mindfulness.
Limitless ways to fuel your mind & body
Access to over 3,000 workouts, recipes, and meditations – all tailored to your goals.
Tech that keeps you moving
Download Centr on all your devices to level up and track your results live.