Centr Team
Programs vs. planner: A guide to training with Centr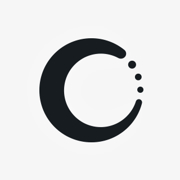 Let's face it, starting a fitness program can be hard – some people find gyms to be a bit intimidating, and the nutrition side of things can be complicated if you're going it alone. That's why a lot of fitness resolutions fizzle out before they even begin.
The good news is when you join Centr Chris Hemsworth's team of experts become YOUR team of experts, and the hard stuff doesn't seem so hard anymore! It's super easy to get started with a daily Planner personalized to work for your goals, or you can jump in and kickstart your fitness journey with a specialized Program.
How does my Planner work?
When you join Centr, you set your goal, training intensity, and eating preferences – and your daily Planner is instantly personalized to help you reach your fitness goals. Your Planner is the heart of Centr – think of it as your personal assistant, with everything you need for the day organized in one spot: your workout, meals, meditations, and tips to keep you on track. Each day, you'll be able to choose between a Coached or Self-Guided workout suggested for your goal, or swap a different workout entirely.
And once you've got the hang of things, you'll love mixing it up with a variety of workout styles (who knew Pilates could be so tough?), and the ease of swapping in workouts from the Explore, or adding a bonus session to challenge yourself. By sticking with the workouts and meal plan in your daily planner, you know you're on track to your goals.
So what's the deal with 'Programs'?
You may have heard of our 6-week programs Centr 6 and Centr Unleashed – but what are they, and how are they different from your 'regular' Centr workouts? Let's break it down.
The Programs section is home to short-term, targeted workout programs. Build strength, tone and balance in our yoga and Pilates program Centr Align, challenge your body and calm your mind with Centr Fusion, unleash your full potential with our no-equipment program Centr Unleashed, master functional training and transform the way you move with Centr Masterclass: Da Rulk, or build your strength and cardio fitness with Centr 6 and Centr 6: Phase II.
If you're new to training or just getting back into it, a dedicated program encourages consistency and focus: you know exactly how many workouts you'll be doing and for how long, so you can commit and get into the habit of regular exercise – then when the program ends, you can return to your Planner workouts and push even harder to reach your goals!
And because thousands of Centr members around the globe are sweating up a storm on the same Program as you, you can share your experience and find support in our Facebook community.
Each Centr Program is designed to deliver specific results, so be sure to choose the Program that best aligns with your fitness goals.
Now you know how short-term Programs complement your personalized Centr planner, let's dive into our current Program line-up.
Centr Power
Length: 10 weeks per level.
Training style: Muscle building.
Equipment: A full gym is required to complete Centr Power.
Fitness level: Beginner, Intermediate and Advanced.
Are you ready to follow in Chris Hemsworth's footsteps to build serious muscle, strength, and size? Centr Power is the program you've been waiting for.
Designed by Chris and his personal trainer Luke Zocchi, you'll work side by side with Chris's stuntman Bobby Holland Hanton for 10 weeks to achieve maximum muscle growth across three progressive levels.
If you're a Beginner, you can progress through the full program to be lifting at Advanced level in less than 8 months. Already Advanced? This is your ticket to unlocking your peak performance, size, and power.
Wherever your fitness is currently at, Centr Power will help you to build a balanced, strong, and functional physique.
Centr Fusion
Length: 6 weeks
Training style: Hybrid (BoxHIIT, Strength, PowerFlow)
Equipment: A workout mat and dumbbells
Fitness level: Beginner to Intermediate – both levels are demonstrated on screen at the same time.
Centr Fusion is a program that will challenge your body and calm your mind with hybrid workouts and mindful movement.
Offering unique workouts 5 days a week – each clocking in at under 30 minutes – as well as weekly mindfulness themes, Centr Fusion features strength training led by Ashley Joi, boxing-infused HIIT in the shape of Michael Olajide Jr's BoxHIIT, and yoga-meets-functional-strength-meets-cardio in Tahl Rinsky's PowerFlow.
The workouts get more challenging gradually – so whether you're training at beginner or intermediate level, you'll be making progress every week.
This is a new kind of program designed to deliver holistic results for your body and mind. Looking for a mental and physical reset? Centr Fusion is for you.
Centr 6
Length: 6 weeks
Training style: Cardio and strength
Equipment: Just your body and a set of dumbbells
Fitness level: Beginner to Advanced – just follow the trainer doing the moves for your intensity level.
If you're new to training, making a comeback, or ready to level up, Centr 6 is the program designed to kickstart your fitness goals. Inspired by the anytime, anywhere style of training that Chris finds most effective and enjoyable, Centr 6 can be done at home with minimal equipment – and will prove to you that training doesn't have to be complicated.
Trainers Luke Zocchi, Ashley Joi, and Da Rulk will take you back to basics with a simple format: 6 exercises, 6 rounds, 6 days a week for 6 weeks.
Centr Unleashed
Length: 6 weeks
Training style: HIIT/HILIT bodyweight
Equipment: No equipment required
Fitness level: Beginner to Advanced – select your intensity level before you begin for a customized program.
Centr Unleashed is the all-bodyweight program that gives you the freedom to work out anywhere – no equipment required. Trainers Luke Zocchi and Ashley Joi will help you lose weight, get lean, boost your cardio, and unleash a new level of fitness.
Every Unleashed session is unique and the workouts evolve as you progress, so you'll be going further every week. And HILIT modifications make the workouts suitable for everyone: "HILIT is high intensity with low impact, so you're going to be smashing it out safely," Luke explains.
Plus, because this is training unleashed, you'll have Dan Churchill dropping in with bonus challenges, and a weekly stretching session to aid your recovery.
Centr 6: Phase II
Length: 6 weeks
Training style: Cardio and strength
Equipment: Dumbbells
Fitness level: Beginner to Advanced – select your intensity level before you begin for a customized program.
Centr 6: Phase II is the follow-up program to Centr 6.
Like the original program, Centr 6: Phase II will show you how to harness the power of consistency and repetition to push your training to the next level. Trainers Luke Zocchi, Ashley Joi and Da Rulk will guide you through bodyweight and weighted moves in an accessible style of training that Chris Hemsworth enjoys when he's on the road.
You don't need to have completed the original Centr 6 in order to have a go at Phase II.
Centr Masterclass: Da Rulk
Length: 13 sessions
Training style: Functional training
Equipment: None
Fitness level: Beginner to Advanced – everyone starts with the Beginner series, and you move on as you master the moves.
Looking to unlock your body's potential and learn to move like never before? Centr Masterclass: Da Rulk is just what you've been searching for.
Using Joseph "Da Rulk" Sakoda's unique functional training method, our first ever Masterclass will unlock your endurance and stamina, increase your mobility and agility, and improve your performance in sports and life.
Unlike other Centr programs, there's no time limit on completing Da Rulk's Masterclass. Designed to be done in tandem with the workouts in your Planner, this program will progressively move you through three series – Beginner (5 sessions), Intermediate (4 sessions) and Advanced (4 sessions).
Centr Align
Length: 4 weeks
Training style: Yoga and Pilates
Equipment: None
Fitness level: Beginner to Intermediate
In Centr Align, yoga meets Pilates to help you build strength, tone, and confidence.
Designed by dynamic yoga expert Tahl Rinsky and Pilates instructor Sylvia Roberts (and featuring guest appearances from Luke Zocchi and Bobby Holland Hanton), Centr Align combines two distinct but complementary training modalities for a program that offers full-body benefits.
With four unique, coached sessions every week, this 4-week program will help you to progressively build on your practice with workouts that get more challenging over time.
Our line-up of dedicated programs won't end there! We're always working with our experts to develop new programs to help you achieve your goals – so follow along to be first to know what's coming next to Centr.
Start your Centr journey with a 7-day free trial
Get Chris Hemsworth's team of the world's best trainers, chefs and well-being experts in your corner.