WELLNESS
•
Centr Team
Think like a stuntman: Bobby's top 3 tips for overcoming tough times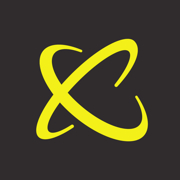 Did you know our favorite colorful chef Dan Churchill has a podcast? Recently Dan had another Centr expert, resident stuntman Bobby Holland Hanton, on as a guest – and we think you might find what he had to say pretty inspiring, especially if you're struggling with your mental health as so many of us are at the moment.
If you have tried Bobby's HIRT Strength workouts or some of his lockdown challenges on Instagram, you'll know a little of what he's capable of.
Leaping from the Great Britain gymnastics team into Hollywood stunt work, Bobby has made everyone from Bond to Batman look good, pulling off death-defying feats in some of your favorite movies and TV shows (Game of Thrones included.) And of course he has been Chris's stunt double from Thor: The Dark World all the way through to Extraction – and the partnership won't end there.
Chris has described Bobby as "one of the fittest, strongest humans I've ever met". But being a stuntman is not easy – and Bobby's body has paid the price. When peak physical performance is your job and a big part of your identity, injury can really rock your foundations.
Bobby admits to going through some really low times, which he spoke about openly with Dan on the podcast. The good news is, he has made it out the other side – and the strategies he used to overcome depression and huge hurdles could help you turn things around, too.
Bobby's big setbacks
"I had back surgery (in March 2019.) It meant no work and no income for 6-8 months. So what did I do? I sat and dwelt on it and I felt sorry for myself.
"I knew it was going to be a physical challenge. I've had two back surgeries now – the first one gave me a bone infection… it started to eat my spine away. That pushed my recovery out by 3-4 months. I did not take into consideration how hard it was going to be mentally. Those two things combined (the physical and mental recovery) really sent me down a dark rabbit hole. I was in a really bad mental state… depression. But I clawed my way out."
Bobby's comeback strategies
1. Give yourself time
"Time is the best healer there is. 100%. Your mental state, your physical state – it will get better with time. To believe in that is half the battle. I was probably physically ready to get back to work six months after my injury. But mentally, even up until eight months after, any little bit of pain and I was like 'I'm not ready'.
---
"
Time is the best healer there is. 100%. Your mental state, your physical state – it will get better with time.
"
---
"That's the mind playing tricks on you. Once you overcome the mental battle, the physical battle will rocket in the right direction. Connect your body and mind together and it'll increase the speed of your recovery – it'll ramp right up. Once I did the thing I was afraid of (jumping out of a truck for a stunt) it sped my recovery up ten-fold."
2. Talk about your feelings
"Guys are supposed to be tough. There's a stigma around us talking about our issues – that's from our culture and the way generations have been brought up. It's bulls---. If you do that, it only goes one way…
"You need to open up and talk about things with your family and your friends. I've found that it changed me. It made me a better person. It's the best thing I've ever done. It's made me more approachable, calmer, more at peace."
3. Connect with a network of people who care
"If anyone feels lonely or like they need help, it's about reaching out and talking about it. I went through injuries with my back that caused depression – but talking with the people close to you is so therapeutic, it can help you change your view on it."
If you need urgent support, you can call:
USA: National Suicide Prevention Lifeline on 1-800-273-8255
Australia: Lifeline on 13 11 14
UK: Hopeline on 0800 068 4141
Other: Contact your country's crisis support hotline.
Sign up to unlock your full potential
All your tools in one place
Expert-training to fuel your fitness, nutrition and mindfulness.
Limitless ways to fuel your mind & body
Access to over 3,000 workouts, recipes, and meditations – all tailored to your goals.
Tech that keeps you moving
Download Centr on all your devices to level up and track your results live.