Bobby Holland Hanton
Bobby Plyo: Hero Maker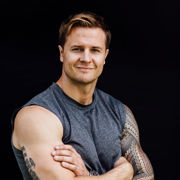 Try this free plyometric workout with Bobby Holland-Hanton. Bobby uses plyo to maintain his speed and agility, especially when he's packing on serious muscle.
Plyometric training isn't for the faint of heart, so be sure to pace yourself. Start your 7-day free trial on Centr today if you want to access the 'Advanced' version of this workout.
Bobby Holland Hanton
PLYOMETRICS • MUSCLE-BUILDING • MEDITATION
Bobby Holland Hanton is one of Hollywood's leading stuntmen, regularly doubling for Chris Hemsworth and making heroes from James Bond to Batman look good. A former gymnast for Great Britain and semi-pro footballer, Bobby is an expert in explosive movement and renowned for his incredible body transformations. His strength and plyo workouts will inspire you to aim higher.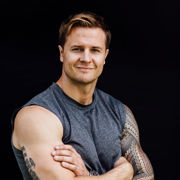 Start your Centr journey with a 7-day free trial
Get Chris Hemsworth's team of the world's best trainers, chefs and well-being experts in your corner.