COLLECTION
•
Centr Team
10 recipes to help you hit your protein goal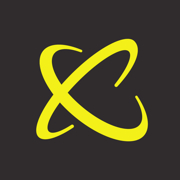 Protein is essential to fuel your goals with Centr. But we often hear from members who want to know how to get enough, with minimal hassle.
We've lined up 10 of our favorite high-protein meals and snacks – including 4 brand new recipes – to make your daily protein mission easier.
Whether you're aiming to build muscle or hang onto what you've got while you shed fat, these breakfast, lunch, dinner and snack ideas will have you protein spacing like a pro.
Don't forget, the Centr meal plan provides adequate daily protein for your goal. But when you're looking for a boost, these recipes will get you over the line. Now go get it!
Sign up to unlock your full potential
All your tools in one place
Expert-training to fuel your fitness, nutrition and mindfulness.
Limitless ways to fuel your mind & body
Access to over 3,000 workouts, recipes, and meditations – all tailored to your goals.
Tech that keeps you moving
Download Centr on all your devices to level up and track your results live.