MUST READ
•
Centr Team
Meet Maricris: Your new Beginner trainer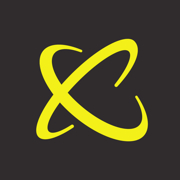 California girl Maricris Lapaix has been moving her whole life. Now she's here to help you discover what moves you.
In fact, we can't think of anyone better to help you take your first steps into fitness. Whether you're just starting out, or just getting back into it, Maricris puts the fun in fitness fundamentals.
Before you jump into her Beginner Fitness workouts (and experience her so-bad-they're-good jokes), we're taking you around the world of Maricris in 10 questions.
It's not just her name that's merry.
Let's get this right from the outset: how do we pronounce your name?
Think 'Merry Christmas', with no mas.
What message do you have for beginners?
A workout doesn't have to be painful or boring. It's important you start with something that is right for YOUR level of fitness and create a routine you enjoy. Pay attention to what challenges you and what feels discouraging, then run towards the stuff that encourages you! And never take anything too seriously.
We all know it's good for our health, but what are the benefits of exercise that you wish more people knew about?
It's about so much more than fitness. I love seeing that switch in my clients, when they realize they're transforming physically and mentally. Some of the most overlooked benefits are:
Mental clarity – taking a break from your daily stresses to move really helps to reset your mind.

Better mood – the feel-good chemicals you get from even a short workout give you such a boost.

More mind-body connection – exercise makes you tune into how your body is feeling, which helps you to make better decisions in every part of your life.
That's just the start! There are so many underrated benefits of exercise that can make a big difference to your day.
What's your go-to tiny happiness hack?
Curated playlists. I have playlists based on the mood I want to soak in. There are instrumentals to give me hopeful vibes, and songs that help me lean in on my faith to raise my mood. And of course, a playlist that pumps me up and makes me feel invincible when I'm working out!
We bet she's listening to her curated 'Relaxing by the ocean' playlist.
So what song wakes you up in the morning?
Ed Sheeran's Kiss Me is my morning alarm. It's easily one of my top love songs and it makes me feel like I'm going to have the most amazing day filled with love. I don't like waking up in a state of panic, which is what so many alarms feel like.
We know you love to travel. Make us jealous by telling us the most beautiful place you've ever worked out.
This is a hard one! I do have a bias towards the water, so two of my top picks are Nassau in the Bahamas and Cancun in Mexico.
What are your tips for staying on top of our fitness when we travel?
Take a day or two to tune into your environment and how you're feeling before you do anything too strenuous – whether it's hiking up a mountain or doing a workout on the beach.
And don't forget your water bottle! I love to travel to hot and humid tropical destinations, and it's easy to become dehydrated when you're not used to that environment.
What's your perfect rest day?
On a rest day, my intention is to feel calm and happy. It kicks off with a hot tea, then a yoga or stretching session. I'm loving Centr Align with Tahl and Sylvia at the moment. After that I'll go with the flow – maybe a leisurely walk outdoors, or making my favorite meals. The day ends with a face mask while I watch one of my favorite shows.
Is this the push we need to finally start that gratitude journal?
How do you get your day started right?
I love starting my day with meditation to get myself into a positive mindset. I'll read for around 10 minutes to open up my mind to creativity and jot some things down in my gratitude journal. There are always things to be grateful for!
I've also been taking language lessons recently. When I can, I like to do those in the morning, too. I feel like I'm setting a daily intention to explore and immerse myself in new cultures.
Then it's time for a workout. By working out first thing in the morning, I know I've done something good for myself and I can have an uninterrupted flow to my work day.
How has your attitude to health and fitness changed over the years?
My thirst for fitness started as a volleyball athlete wanting to be competitive in my sport. Now it's about the experiences that fitness gives me.
I have a really vivid memory from a trip to Bali with my girlfriends. We wanted to make our way to this beautiful white sand beach. It was a bit of a hike – not an easy journey! But when I stepped onto the sand and took in that view, I realized I wouldn't be able to have this experience without my health. It's about being strong for life.
Sign up to unlock your full potential
All your tools in one place
Expert-training to fuel your fitness, nutrition and mindfulness.
Limitless ways to fuel your mind & body
Access to over 3,000 workouts, recipes, and meditations – all tailored to your goals.
Tech that keeps you moving
Download Centr on all your devices to level up and track your results live.