LIMITLESS
•
Centr Team
Fasting (or 5 alternatives) to give your body a break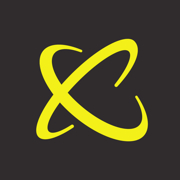 We're challenging you to give your body a break.
In the Fasting episode of Limitless, Chris sets out to explore whether going without food for 4 days can trigger his body's capacity to regenerate at a cellular level.
We're not asking you to go that far – Chris was under the observance of medical professionals and we do not recommend you attempt a multi-day fast.
With help from our nutrition expert Angie Asche, we're sharing our advice on attempting a fast, plus 5 more ways you can shake things up and give your body a break.
1. Find out about fasting
Intermittent fasting is often talked about as a weight loss tool. Yet there is emerging evidence that fasting might help the body to clear out 'zombie cells' – cells that have stopped doing useful jobs in our body, but haven't been cleared away by our immune system.
Curious about fasting? Angie has answered your big questions.
The benefits: An accumulation of zombie cells has been linked to many age-related conditions such as osteoporosis, dementia and heart disease. But as Chris explores in Limitless, some studies have indicated that fasting may limit the spread of zombie cells.
As well as potential cellular repair and weight loss benefits, many proponents report that fasting gives them a sense of mental clarity and alertness, possibly due to a reduction in inflammation and increase in neuron growth.
It's important to note that the reported benefits of fasting have so far mostly been identified through animal studies. "More long-term research on humans is needed to understand the real impacts, or to support the claims made by many about the alleged benefits," explains Angie.
What you need to know: Women in particular should be cautious about fasting for longer than 24 hours, Angie advises.
"Prolonged fasts are shown to increase insulin resistance in women, which can lead to health issues such as high blood pressure, high cholesterol and type 2 diabetes," she says.
The reproductive hormones that play an essential role in women's bodily functions such as metabolism and ovulation may also be negatively impacted during longer fasts.
If you want to give fasting a go, we recommend starting with a restricted feeding window like the 16:8 method and monitoring how you feel. Before you try it, there are several groups of people who should avoid fasting.
"If you have type 1 diabetes, are pregnant or breastfeeding, or use medications that must be taken with food, fasting may be harmful to your health," says Angie. "Also, if you have a history of disordered eating, I do not recommend you try intermittent fasting."
2. Say cheers to not drinking for a month
When Bobby gave up drinking for a year, he did it to give his mind a break. But then his training performance skyrocketed. You may also experience benefits you've never even considered.
---
"
If your goal is to reduce body fat or increase muscle, cutting alcohol is a no-brainer. - Angie Asche
"
---
The benefits: "Alcohol disrupts muscle protein synthesis and hurts sleep quality, which impacts muscle growth and training performance," Angie says. "If your goal is to reduce body fat or increase muscle, cutting alcohol is a no-brainer."
Sign up to unlock your full potential
All your tools in one place
Expert-training to fuel your fitness, nutrition and mindfulness.
Limitless ways to fuel your mind & body
Access to over 3,000 workouts, recipes, and meditations – all tailored to your goals.
Tech that keeps you moving
Download Centr on all your devices to level up and track your results live.