Simon Hill
Simon Hill has your pre-workout smoothie sorted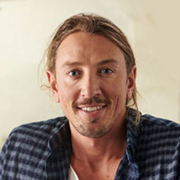 When you're gearing up for a heavy workout, you don't want a heavy stomach weighing you down. Pre-workout food should be fast-digesting – nothing too rich, or too much fat. My Choc Mint Smoothie Bowl is perfect for this task. The fruits provide natural carbohydrate, which is readily transferred to your muscles to keep the energy coming while you're training.
It also delivers a moderate amount of protein – while you often hear about how necessary protein is post-workout, studies have shown it's your overall protein intake and spacing that really impacts muscle growth and strength. That's why I like to give myself an even spread of protein over a whole day.
Make Simon Hill's Choc Mint Smoothie Bowl Here
But wait, there's more. The fruit and vegetables in this smoothie bowl are loaded with antioxidants and anti-inflammatory properties, which can help prevent cell damage when you're active. They're also important when it comes to staying active and healthy for life.
If that sounds like a lot to think about, don't worry – this smoothie bowl is really simple to make! So just get those ingredients into a blender then power into your next workout, knowing you've got the right fuel to get you through it.
Simon Hill
RECIPES
Simon Hill is making plant-based nutrition simple and accessible through his Plant Proof podcast and with delicious recipes on Centr. A sports physiotherapist and nutritionist, he holds a Bachelor of Physiotherapy and a postgraduate degree in nutrition. He is the author of The Proof is in the Plants and the creator of our favorite vegan burgers.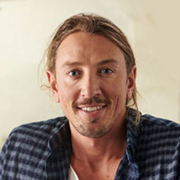 Start your Centr journey with a 7-day free trial
Get Chris Hemsworth's team of the world's best trainers, chefs and well-being experts in your corner.