Centr Team
This Legend made an epic fitness comeback with Centr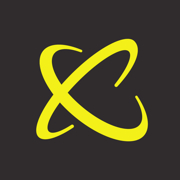 Everybody loves a good comeback story, and Centr member Robert has gone from benched-for-life to well and truly back in the game.
When you're young, active and mad about sports, injury can really knock you on your ass. Or in Robert's case, into a deep funk, and onto the sofa. An avid soccer player, Robert suffered a knee injury at 25 and was told by doctors that if he didn't stop playing, he wouldn't be able to walk by the time he was 50.
"That began a year of being unhealthy and unhappy," he says. "I didn't do any sports. My knee was hurting all the time. I played too much PlayStation and lost my girlfriend. I realized I needed to change."
Robert traded too much PlayStation for fast, effective workouts.
His body didn't completely blow out, standing 6ft 2in (189cm) and weighing 203lbs (92kg), but inactivity meant Robert "had a lot of body fat and hardly any muscle mass" and he was unhappy about how he looked and felt.
Inspired by the transformation of another Centr member, Robert decided that perhaps Chris Hemsworth's team of experts could help get him back on track, too. And like many of his fellow members, he has been surprised to discover his body is capable of doing things he didn't think possible – like getting those gains!
"It was always hard for me to build muscle but I've been able to thanks to Centr and training with strength expert Torre Washington," he says. "Now I'm 187lbs (85kg), fit and with muscle development."
Lower weight and increased strength and fitness levels have also allowed Robert to play soccer again: "I'm keeping up with guys nearly half my age and scoring goals almost every game".
GOOOOOOOOOAAAAAAAAL!
Whether your goal is to get back onto the field, to build muscle, kick a junk food habit or simply feel happier and healthier, Robert's journey with Centr shows you that great comebacks are possible – and can be life-changing.
Like Rocky, Robert made an epic comeback!
Here's how he did it:
Q. What surprised you most about the program?
Robert: Exercise used to be a burden. Thanks to Centr, I've reached a point where exercise is a big part of my daily routine. If I don't exercise, I don't feel right.
Q. How did you jump into training with Centr?
Robert: I was a badass and immediately jumped to Advanced intensity, with my goal set to Get Fit & Toned. I saw results very quickly but Da Rulk absolutely killed me! I continued with that program for 4 months before switching my goal to Muscle Building and training with Torre.
Robert would wake early every morning to do his Centr workouts at home (sending them to his TV using AirPlay), then use what he'd learned to do his own routine in the gym after work. He continues to train 7 days a week, and run rings around his teenage soccer opponents.
After years of putting healthy eating into the "too hard" category, Centr also gave Robert the tools to take control of his diet without needing to study for a degree in nutrition. And as he got to know what foods fueled his body best, he made a surprise switch to the vegan meal plan: "Meat used to make me feel bloated and lethargic. Going vegan has made me feel a lot more energetic and my workouts have even improved."
SCORE!
Q. What was your relationship with food like before joining Centr?
I used to hate cooking and going grocery shopping. When my girlfriend asked every morning, 'What should we eat tonight?' that was my biggest headache. We would always just resort to junk food.
This is how Robert rolls these days.
Q. Your Centr planner has your meals for the day mapped out to work for your goal – was it tough to break the junk food habit and adapt to healthy eating?
Centr has made me fall completely in love with grocery shopping and cooking. I went nuts at the start – I went to the supermarket with the app and spent 3 hours buying all the spices I needed! Now it's now a lot easier and my food bill only adds up to €50 (US $54) a week. With Centr, you stick to your shopping list and you don't have to think about what to make anymore. It's just made life so much easier.
Getting back in the game doesn't have to be hard. Centr puts Chris Hemsworth's hand-picked team of health and fitness experts in the palm of your hand so you can focus on getting back to your best. Start your 7-day free trial today to see how Centr can help you.
Sign up to unlock your full potential
All your tools in one place
Expert-training to fuel your fitness, nutrition and mindfulness.
Limitless ways to fuel your mind & body
Access to over 3,000 workouts, recipes, and meditations – all tailored to your goals.
Tech that keeps you moving
Download Centr on all your devices to level up and track your results live.