Tahl Rinsky
A yoga routine to relieve stress at home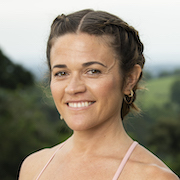 It really is a wild world out there right now. Many of us are cooped up at home, unsure what's coming next. There's a lot of uncertainty in our lives, from employment to health, and it's easy to feel overwhelmed by it all. While you can't control the state of the economy, it's important to take control of what you can at times like this – starting with your body and your mind. Take good care of yourself, and you will emerge from this situation in good condition.
That's great, we hear you say, but how do I relax my body and mind? You've come to the right place. Tahl's at-home yoga routine is the perfect way to de-stress. Tahl will talk you through it. Take it at your own pace, focus on your movement and feel your mind become quiet.
Tahl Rinsky
YOGA • MEDITATION
For classic yoga with a modern twist, Elsa Pataky turns to one woman: Tahl Rinsky. Born in New York and raised in Israel, Tahl is a Yoga Alliance ERYT200 and RYT500 certified instructor, and co-owner of Creature Yoga in Byron Bay. Her dynamic Vinyasa style of yoga balances flexibility and sweat, flow and strength, focus and stillness to better connect body, breath and mind.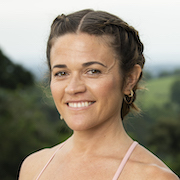 Start your Centr journey with a 7-day free trial
Get Chris Hemsworth's team of the world's best trainers, chefs and well-being experts in your corner.