Centr Team
Work out with your kids (and Bobby Holland Hanton)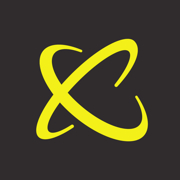 What wakes you early in the morning, has boundless energy, and loves showing you up? Your kids!
To keep his little'un entertained and active during quarantine, stuntman and Centr expert Bobby Holland Hanton recruited her to play co-trainer for this home workout for kids.
Bobby has made the exercises easy to follow and fun – and the whole family can get into the action anywhere from the living room to the backyard.
Exercise can have huge benefits for kids. It's not just about improving their fitness but building healthy bones, shaking off stress, getting them away from screens, and improved concentration when they go back to online or book learning.
So what other great reasons are there to get your kids involved in your workouts?
1. It can replace their sports
With sports and physical education classes canceled, workouts are a great way to help kids stay active and burn off restless energy. It can also improve their coordination and help them get a better night's sleep.
2. It's actually really fun!
There's nothing like the giggle you get when your kids suddenly turn into mini Da Rulks or start busting out their own inventive exercise "variations". Exercising is a fun activity to do together – while it can be a serious business for you, for kids it can be play, and there's no reason those approaches can't work side by side.
While the gyms are closed, Sarah and her mini-trainer are still getting it done.
It turns out kids are great accountability partners (and tough judges!), too – they'll keep you on your toes if you're lagging behind your trainer or are yet to hit play on today's workout.
3. It creates healthy habits
Introducing your kids to regular exercise is sowing the seeds of a healthy habit for life. "I like my kids to see me building good habits and try to encourage them to do the same from a young age," says Centr member Emily. And member Stephanie says, "it is fantastic to show them the ethic of hard work!"
4. It keeps them occupied
Kids are naturally curious and want to know why you're doing what you're doing. So if your kids are always getting in the way of your workout or asking a hundred questions when you're huffing and puffing, get them involved and get your sweat on together. Keeping them occupied while you get your workout in is what we call multi-tasking!
If your kids are smaller, you could have some fun by using them as weights for floor presses or leg lifts – they'll think it's a great game while you get that strengthening resistance work in.
If you do get your kids involved in your workouts, keep these things in mind:
Keep it fun. Your kids may not have the patience to learn correct technique, but if they're moving and enjoying it, that's enough.

Mix it up. Kids will enjoy the variety, so give them a taste of all kinds of exercise. With Centr they could have a go at everything from

yoga

to MMA to Da Rulk's

functional training

.

Be positive and encouraging, and set a good example for your kids.

If your kids are learning from home, schedule exercise breaks between periods of study.

Small dumbbells are okay for kids to try out but keep their reps minimal. If younger kids really want to have a go, start them off with a couple of filled water bottles.

Always think safety first!
CYBER WEEK: ACHIEVE MORE WITH 25% OFF.
All your tools in one place
Expert-training to fuel your fitness, nutrition and mindfulness.
Limitless ways to fuel your mind & body
Access to over 3,000 workouts, recipes, and meditations – all tailored to your goals.
Tech that keeps you moving
Download Centr on all your devices to level up and track your results live.