Centr Team
New on Centr: Sweat, selfie, share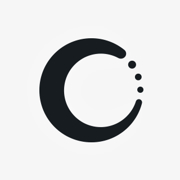 With Centr you can now sweat, selfie, share!
Our members love showing the world how they're smashing their fitness goals. In fact, our 'workout complete' screen is the most shared from the program! So by popular demand, we're making this even easier with our new Selfie + Share feature on the Centr app for iOS and Android. (The feature is not available on web.)
We've added an update to the app so once you've slammed that workout with your favorite trainer, you can post your exercise evidence with a smooth, easy sharing function – AND you'll have the option to add your own post-workout selfie to the screen!
So are you ready to add some sweaty satisfaction to your social timeline? Here's how it works:
1. At the completion of your workout, you'll see the "You're a Legend" screen you already know and love. But wait, look down – what's that at the bottom of your phone screen? It's your new option to add a selfie and/or share your screen!
2. Built-up a sweat worth showing off? Hit 'Add Selfie' to take your pic. If selfies aren't your thing, no sweat – you can share the screen as it appears with a photo of your trainer by tapping the 'Share' icon.
3. If you're taking a selfie, you can use your first pic or choose to retake the photo if you didn't quite nail the angle. (If you need help perfecting your pout, Bobby can probably help!)
4. Once you're happy with your pic, select 'Share' – your device will show the options for sharing you have installed (e.g. Facebook, Instagram, Twitter, Messages, WhatsApp.)
5. Add a caption if your chosen platform allows it.
6. Once you have shared your screen, the app will take you back to your daily planner so you can get on with fitness business! Or, if it's not a sharing kind of day, simply tap the 'X' in the top left-hand corner to return to your planner.
Now you've got your technique down, we can't wait to see how you sweat, selfie, share your Centr journey!
Start your Centr journey with a 7-day free trial
Get Chris Hemsworth's team of the world's best trainers, chefs and well-being experts in your corner.