Centr Team
Prepare to be Unleashed: here's what to expect on day 1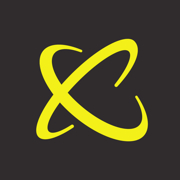 Are you ready to be Unleashed?
Centr Unleashed is the new 6-week program that's going to get you to your goals, fast! It's bodyweight-only training that can be done at home with no equipment and is designed to help you lose weight, increase muscle tone, and pump up your cardiovascular fitness.
We've introduced some new features in Centr Unleashed that you're going to love. Your training week will include 5 workouts, 1 stretching session, and 1 (optional) bonus challenge with Dan.
Each workout is unique and we've broken the program up into three phases: every two weeks the structure of the workouts will change so you never get bored and you never plateau. You're not gonna know what hit you! (In a good way.)
Okay, okay, we hear you – you just want to jump in! To get you on the fast track to training like a lean, mean machine with Unleashed, let's quickly run you through how your first workout is going to throw down.
1. Choose your training intensity
Unleashed is tailored to your cardio fitness level – because pushing and boosting your cardio fitness limits is going to get you results, fast. You can always come back and adjust your training intensity if the first few workouts don't feel right.
2. Your pre-workout preview
Once you click into your workout, you'll get a warm-up (which will change every two weeks as your training progresses), then get stuck into your workout. Ashley and Luke give a short introduction to every single workout and once they get you pumped up, you'll see a preview of the exercises to come in each session.
3. Exercise tutorials to help you nail it
In the first two weeks, while you're getting into the swing of Unleashed, your trainers will give you a tutorial for some of the trickier moves before each workout gets started. After that, you'll get a tutorial every so often when a tough move comes up – so keep an eye out in the pre-workout preview. Your trainers will have your back all the way, talking you through the moves during the workout as well.
4. Hit the floor with your trainers
After the workout preview, it's time to jump in and smash it out! Sometimes you'll have Luke showing you the way, sometimes Ashley and sometimes both. We've designed the workout videos to clearly show you the correct form, so you can focus on getting the moves right and listening to your trainers.
5. Low-impact modifications when you need them
Unleashed mixes HIIT and HILIT (high-intensity low-impact training) bodyweight movements so everyone can smash an effective workout, even if you need to protect your joints. Listen out for your trainers to let you know when there's a low-impact modification for an exercise – and you can follow the trainer demonstrating the low-impact move when both Luke and Ashley are on screen.
6. Work, rest, get results!
Unleashed is all about getting you maximum results in minimum time. Your workouts are structured in HIIT-style work/rest intervals, which varies depending on your training intensity level. If you're a Beginner, you'll have more time to catch your breath, while Advanced workouts go all out.
Remember, if your goal is set to Build Muscle, you can still take part in Centr Unleashed but should continue your sessions with Torre to keep getting those gains. And don't overdo it – ensure you're giving your body enough time to rest and recover.
Sign up to unlock your full potential
All your tools in one place
Expert-training to fuel your fitness, nutrition and mindfulness.
Limitless ways to fuel your mind & body
Access to over 3,000 workouts, recipes, and meditations – all tailored to your goals.
Tech that keeps you moving
Download Centr on all your devices to level up and track your results live.