Centr Team
5 healthy grill recipes for hot summer days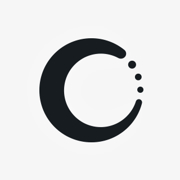 As the temperature rises in the Northern Hemisphere, summer BBQ season is calling. And the great news for anyone living in cooler regions is, there's never a bad time to fire up the grill!
While you dust off the hot plates, we've got your menu sorted – with five healthy grilling recipes guaranteed to be big in your backyard (or on your balcony.)
If you're commemorating Memorial Day in the US (yes, it's going to feel a little different to years gone by) or just soaking up the sunshine in the great outdoors, we'll help you bring your A-game to the grill. And if you're inviting friends and family around, be sure to comply with social distancing restrictions in your area and enjoy safely.
Start your Centr journey with a 7-day free trial
Get Chris Hemsworth's team of the world's best trainers, chefs and well-being experts in your corner.