FITNESS
•
Centr Team
Is this the missing piece of your fitness puzzle?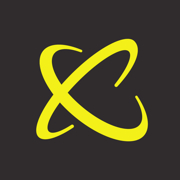 Incidental exercise: it sounds like you tripped, fell, and landed in a 25-minute Pilates workout with Sylvia. But in fact, incidental exercise is the stuff you do without even thinking about it as 'exercising' – walking up stairs, running around after your kids in the park, riding your bike to work.
Even before being locked indoors during the pandemic, our lifestyles were becoming increasingly sedentary.
If you measure your incidental exercise levels by the steps on your fitness tracker, we have good news for you. Recently published research has shown that taking 8000 steps per day lowers mortality risk by 51% compared to taking only 4000 steps. Up those steps to 12,000 and the risk is lowered by 65% compared to 4000 steps.
Another advantage of increased steps and other forms of incidental exercise is that, quite simply, you'll spend less time sitting around. And the less time you spend sedentary, the lower your risk of obesity, type 2 diabetes, cardiovascular disease, and several types of cancers (it is estimated that 20% of all cancers in the US are linked to physical inactivity and being overweight.)
As a Centr member, you're already making an effort to move more. But what could an increase in incidental exercise mean for your fitness journey? And how can you sneak more of it into your day?
It's part of a bigger picture
This isn't a 'one or the other' scenario – an incidental exercise vs workouts showdown! Think of it this way: if you are working to reach a specific fitness goal, a combination of moderate-intensity incidental exercise and vigorous high-intensity exercise can take you further than if you just engage in one.
The WHO defines moderate-intensity exercise as movement which requires "a moderate amount of effort and noticeably accelerates the heart rate". Think dancing, brisk walking, carrying or moving heavy loads and active involvement in sports, or playing with your kids.
Both the US Department of Health & Human Services and Australian Department of Health recommend adults do at least 2 ½ to 5 hours per week of this moderate-intensity physical activity in order to see "substantial health benefits". And "additional health benefits" can be gained by engaging in moderate physical activity beyond 5 hours' duration.
So consider 2 ½ hours your baseline minimum for incidental exercise per week (that's about 20 minutes per day), and your Centr workouts as that secret sauce that will take your fitness and well-being to the next level.
It's good for your mental health, too!
We've all had those moments at work where we just have to get up and go outside for 5 minutes – doing a few laps of the area to cool off, clear our head and come back to a task fresh. This is just one small example of how incidental exercise can benefit us in ways that planning 30 minutes for a daily workout may not.
Let your mind – and your legs – roam free!
A study at Canada's McGill University found that people were happiest when they walked, rode the train, or cycled to work, and less happy when they traveled by car, train, or bus. And let's face it, long commutes to work suck – but the study found those who walked or cycled to work were less bothered by their travel time.
So by adding incidental exercise to your day, you're keeping your mind on track, as well as your fitness goals. And on days when you can't fit in your workout, it's further proof that any movement that you can fit in is good for you.
Is it the missing piece of your fitness puzzle?
When you're considering the role that incidental exercise can play in keeping you fit, it's important to remember that not all incidental exercise is equal. For example, riding your bike to work is more intense than a leisurely stroll to the mall or coffee shop. Splashing about in the pool with your kids is fun, but won't build your endurance like consistently swimming laps.
Any movement is better than no movement, that much we know. However, it's important to be realistic about the role that lower-intensity incidental exercise can play in your fitness progression – don't expect to race towards your fitness goals because you're walking 15 minutes to work each day. Incidental exercise should form part of a bigger fitness picture – it's important, but it's not the silver bullet you've been looking for (hint: there is no silver bullet.)
So how can you up your incidental exercise?
We humans are very good at taking the fastest route possible and the easy way out! But by simply taking the stairs instead of the elevator, you are doing yourself some good.
You might also consider:
Walking or cycling to work

Dancing

Playing with your kids and teaching them sports

Gardening and mowing the lawn

Walking to do errands or shopping rather than driving

Cleaning the house (really lunge that vacuum forward!)

Getting out into nature

Exploring your neighborhood, town or city by foot

Stretching in front of the TV

Walking the dog
Anything that raises your heart rate and gets you breathing harder is a positive for your fitness, so think of movement as an opportunity – a bonus workout, even! – not an inconvenience.
Given so many of us are thinking about how we might do things differently going forward, now is the perfect time to look at all the ways you might add (or re-introduce) more incidental exercise to your day.
CYBER WEEK: ACHIEVE MORE WITH 25% OFF.
All your tools in one place
Expert-training to fuel your fitness, nutrition and mindfulness.
Limitless ways to fuel your mind & body
Access to over 3,000 workouts, recipes, and meditations – all tailored to your goals.
Tech that keeps you moving
Download Centr on all your devices to level up and track your results live.