Centr Team
New on Centr: Save your faves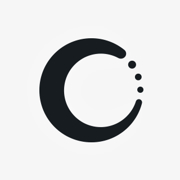 Have you ever wished you could save your favorite workouts, recipes, meditations, features, and blogs on Centr so you can revisit them later? Well, now you can!
Picture the scene: your Centr Planner serves up the most epic Da Rulk workout you've ever tried. Lying in a pool of your own sweat you vow, "One day, Rulk, I will survive this workout!" But when you're ready to take him on again, do you think you can remember what that workout was called? Of course, you can't! And finding it in the Explore section seems like waaay too much effort...
With our brand new 'Save' feature, such a tragic story is a thing of the past. With a simple tap or a click, you can now save your favorite Centr content so you can always find it in your time of need.
So how does it work?
Whenever you're viewing a workout, recipe, meditation, feature or blog on Centr that you want to revisit later, simply select the 'Save' icon in the top right-hand corner of your screen.
But where do my Saves live?
To access your saved content, go to the library that the content belongs in – e.g. Coached Workouts or Recipes. You can now toggle a 'Saved Only' button, which will display the saved content within that category.
So whenever you have a craving for our delicious Loaded Chipotle Chicken Fries, you know exactly where to go.
What if I get sick of Loaded Chipotle Chicken Fries and want to remove the recipe from my library?
Firstly, not likely! But if you do, no problem. Simply tap the 'Save' icon again so it's no longer highlighted – voila, the fries will be removed from your library, ready to be replaced with the next life-changing recipe… Seared Salmon with BBQ Veg & Mint Yogurt, anyone?
Still not sure how it works?
Watch your pal Ashley explain it in the video at the top of the page, then get saving!
Start your Centr journey with a 7-day free trial
Get Chris Hemsworth's team of the world's best trainers, chefs and well-being experts in your corner.