WELLNESS
•
Centr Team
7 science-backed hacks to keep your brain fit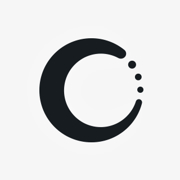 What are you doing to keep your mind young?
Just like our bodies, our brains need to be exercised to stay in good cognitive shape. Why do you think Aunt Carol has the sudoku book on the coffee table every time you visit? A fit brain functions better in speed, memory and emotional balance. A brain that trains can be more creative and academic, and even delay age-related mental decline.
Here are 7 science-backed activities you can do to keep your brain fighting fit.
1.Get a social life
Your crew, your fam, your peeps. Whatever you call it, a strong social network can do great things for your brain fitness. While you talk and laugh, your brain is getting a workout in, boosting attention and memory and strengthening neural networks
Start your Centr journey with a 7-day free trial
Get Chris Hemsworth's team of the world's best trainers, chefs and well-being experts in your corner.