Centr Team
Unlock your strength & mobility with Centr Masterclass: Da Rulk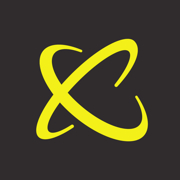 Are you ready to transform the way you move? Da Rulk is taking you back to basics to nail his toughest movements in the first-ever Centr Masterclass. Start your 7-day free trial today at Centr.com.
In Centr Masterclass: Da Rulk, you can learn the fundamentals of Raw Functional Training and unlock your strength and mobility. When you graduate, you'll be able to perform Rulk's movements and sequences with tight form and, eventually, at an advanced level.
Have you met Da Rulk?
Joseph 'Da Rulk' Sakoda is the trainer we love to hate. He's a master of motivation – always can! – and making us sweat. He's trained military and gold medalists, and now he wants to train you. When you join Centr, Rulk's training sessions are part of your regular workout program, but you'll also have access to this special Masterclass.
Rulk's background in kinesiology and biomechanics inspired his signature Raw Functional Training method – an intense style that can be done anywhere without equipment. And he's been an integral part of Chris's team of experts on Centr since day one.
Even when bulking for movie roles, Chris incorporates Rulk's workouts into his routine to maintain mobility.
"Da Rulk's workouts look intense – and they can definitely be a challenge – but they're all about getting movement back in your body," says Chris. "This style of training changes how your body moves on a daily basis. It's the training that makes me able to play with my kids better, go on horseback rides with my wife, or surf with my friends. It's the type of training that allows me to live a better life and exist in a happier, pain-free way."
Chris Hemsworth maintains functional mobility by including Da Rulk's workouts in his muscle building routine.
How does the program work?
Centr Masterclass: Da Rulk is a brand new concept on Centr. Yep, when Rulk is in charge, things work a little differently!
The program is made up of 13 sessions in total that will progressively take you through three series – Beginner, Intermediate and Advanced.

Each session is a Masterclass, focusing on a specific element of Raw Functional Training, with Rulk leading you through an introduction, tutorial, and a coached workout.

Take it at your own pace. Stick to 1-2 sessions per week and drop your regular workout routine back to accommodate the extra training. You can repeat sessions as many times as you need to nail the movements.
What are the benefits of Raw Functional Training?
From special ops to Chris Hemsworth, to mothers and fathers trying to keep up with their kids and those who want to tone up or lose weight, everyone has a reason to love Rulk's unique style.
"Mastering Raw Functional Training will enable you to better understand how the energy systems in your body operate and how to effectively train them to achieve maximum performance," says Rulk.
Da Rulk's extensive work with first responders has demonstrated the many real-world benefits of his methods. But the beauty of Raw Functional Training is that it can be adapted and utilized for the everyday things YOU do.
The strength and conditioning you gain with this program will:
unlock endurance and stamina (cardiovascular fitness)

increase mobility and agility

boost hand-eye coordination and reaction time

improve sporting and training performance

support and enhance everyday movement (carrying groceries, lifting children, etc.)

build core strength and improve posture

make you feel like a badass

... and a whole lot more!
So are you ready to transform the way you move? Our first ever Masterclass with Da Rulk is in session. Start your 7-day free trial today at Centr.com.
Sign up to unlock your full potential
All your tools in one place
Expert-training to fuel your fitness, nutrition and mindfulness.
Limitless ways to fuel your mind & body
Access to over 3,000 workouts, recipes, and meditations – all tailored to your goals.
Tech that keeps you moving
Download Centr on all your devices to level up and track your results live.