Centr Team
Centr Fusion will challenge your body & calm your mind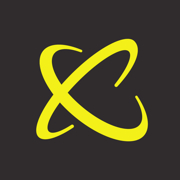 Chris Hemsworth's team of experts is changing the game with Centr Fusion – the 6-week workout program that will challenge your body and calm your mind. Start your free trial today and get ready take your fitness to the next level.
Centr Fusion combines movement with mindfulness in high-energy, hybrid workouts. You'll be mixing it up with Strength training led by Ashley Joi, boxing-infused HIIT in the shape of Michael Olajide Jr's BoxHIIT and yoga-meets-functional-strength-meets-cardio in Tahl Rinsky's PowerFlow.
Over 6 weeks, your team of trainers will help you lose weight, tone up and find calm and focus. Because, like Michael says: "When your mind and body come together, when they converge, that is when you have peak performance."
This is a new kind of program designed to deliver holistic results for your body and mind – something that has never been more important.
How does Centr Fusion work?
Each week of Centr Fusion is built around a different mindfulness theme, to help you get focused and train like you mean it. Within each week, every day is different.
Here's a taster of what to expect:
5 unique workouts a week, over 6 weeks.

Each week includes all three workout styles: BoxHIIT with Michael, Strength with Ashley, and PowerFlow with Tahl.

Quick and effective workouts around 25-30 minutes.

Exercise modifications will be demonstrated by the expert's training buddy in each workout.

Workouts that get more challenging – so if you're training at beginner or intermediate level, you'll be making progress every week.

Cool-downs that won't just stretch your body, they'll strengthen your mind – helping you recharge and recalibrate.
Plus you only need minimal equipment: a workout mat and dumbbells.
Tell me about the training styles!
It wouldn't be called Centr Fusion if we weren't mixing things up. This program not only offers three styles of training but hybrid fitness styles that will challenge you in entirely new ways.
BoxHIIT with Michael Olajide Jr – former champ & pioneer of boxing for fitness:
Michael's boxing-infused cardio sessions will raise your heart rate and your fun levels – while building stamina, skill and mobility. They're set to music to help you find your rhythm and shake off any stress, so you can move forward with confidence.
"My Centr Fusion BoxHIIT workouts are going to bring you power, agility, dexterity, coordination, endurance – all of those things that are going to make you so much more comfortable in your everyday life," says Michael. "I'm going to bring you a whole new energy that you've never experienced before, and you're going to love it."
Strength with Ashley Joi – inspirational strength & cardio expert:
Ashley's workouts are a combination of strength training using dumbbells and high-intensity low-impact (HILIT) exercises – helping you to build strength and resilience, while sculpting your body.
"Centr Fusion is the most holistic 6 weeks – all coming together to make you unstoppable!" says Ashley. "With me, you'll be working your upper body, lower body, your core and your mind-body connection. While the workouts are tough, they're going to be fun and filled with a lot of energy, and you're going to get strong."
PowerFlow with Tahl Rinsky – dynamic yoga expert & Elsa Pataky's favorite trainer:
As Tahl says, this is not your usual yoga class. PowerFlow combines yoga with functional movement, strength and cardiovascular work to help you find calm and balance, and discover what your body is truly capable of. Even if you've never tried yoga before, PowerFlow is an essential part of your week in Centr Fusion – and a whole lot more active and challenging than you might think.
"The main benefit of PowerFlow is that while we're still practicing the connection of movement and breath, we're incorporating functional, HIIT, cardio and strength moves," says Tahl. "It's fun to mix things up, to move slow and then move fast, and just to do things differently."
What results can I get with this program?
Centr Fusion is an all-in-one program designed to help you transform physically and mentally.
Over 6 weeks, your trainers will help you:
lose weight

get fit and toned

let go of a tough year and move forward

find focus and build resilience

embrace your power and have fun!
Are you ready to challenge your body and calm your mind? Start your 7-day free trial today at Centr.com.
Sign up to unlock your full potential
All your tools in one place
Expert-training to fuel your fitness, nutrition and mindfulness.
Limitless ways to fuel your mind & body
Access to over 3,000 workouts, recipes, and meditations – all tailored to your goals.
Tech that keeps you moving
Download Centr on all your devices to level up and track your results live.