Michael Olajide Jr.
Newbie to knockout: Learn the basics of boxing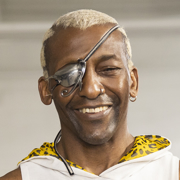 Take the getting hit part out of boxing and it's the perfect thing for the human body and mind.
So says Michael Olajide Jr – and he would know. A former champ whose middleweight career was cut short due to an eye injury, Michael is a pioneer of boxing for fitness and has trained everyone from supermodel Adriana Lima to Hugh Jackman. Now he's putting a hybrid twist on his signature workouts for Centr Fusion, a 6-week workout program designed to challenge the body and calm the mind.
Whether you're mixing it up with Fusion's BoxHIIT hybrid or keeping it old-school, if you want the cardio-boosting, core-strengthening, body-toning benefits of boxing, technique is key. We asked Michael to give us a lowdown on the basics so you can start boxing your body into shape.
Know your stances
In boxing, your stance determines your balance and the power you're able to drive through your upper body. Watch the video and let Michael guide you through the 3 essential stances to give you a strong foundation for his workouts:
Pyramid stance

Orthodox stance

Southpaw stance
Perfect your punches
Ready to fight for your goal? You'll need to know the three basic punches before you can shadowbox like a pro. Watch the video to nail your technique with Michael.
Uppercut

Straight punches

Hooks
Learn your speeds
You've locked in your stances and your punches are a knockout. But can you string it all together? Moderating your training speed and rhythm will help you get into the flow, keep your form and coordination on point, then lift the intensity to reap the cardio rewards.
Hit play and Michael will talk you through the 3 speeds in his workouts.
Demo speed

Exercise speed

Fight speed
Michael Olajide Jr.
BOXING • MEDITATION
The pioneer of boxing for fitness, Michael Olajide Jr. has trained supermodels and turned actors into on-screen boxers. Famed for his silky moves, he was the No.1 contender for middleweight world champion until an eye injury ended his career. Michael melds shadow boxing, jump rope and HIIT to train the body, and uses 'the world's most calming voice' to train the mind.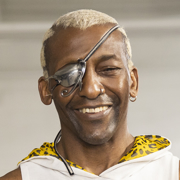 Sign up to unlock your full potential
All your tools in one place
Expert-training to fuel your fitness, nutrition and mindfulness.
Limitless ways to fuel your mind & body
Access to over 3,000 workouts, recipes, and meditations – all tailored to your goals.
Tech that keeps you moving
Download Centr on all your devices to level up and track your results live.