Centr Team
Centr Align is your 4-week yoga & Pilates program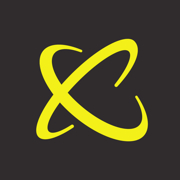 Chris Hemsworth's Centr has delivered a new kind of challenge – get ready to build strength, tone and balance in Centr Align. Begin your 7-day free trial to get started today.
Two of our most loved trainers will take the lead in a 4-week program where yoga meets Pilates. Designed by dynamic yoga expert Tahl Rinsky and Pilates instructor Sylvia Roberts, Centr Align is a progressive program that will bolster your confidence in both practices, and align your body and mind.
"We'll start small then build, giving your body a chance to really absorb what you're doing," says Sylvia. "Each class will be different and exciting, always moving you forward."
Is Centr Align a yoga program or a Pilates program?
Centr Align is a yoga program AND a Pilates program designed for beginner to intermediate level intensity. Whatever you're into – functional training, football, ballet, boxing – Tahl and Sylvia will boost your performance by helping to improve the way you move.
Hit the mat for:
4 classes a week (2 yoga and 2 Pilates) for 4 weeks.

Take yoga and Pilates classes at home, or wherever you can lay your mat.

Each class is unique and progressive, building on the work you have done previously.

Fully coached continuous classes, around 30-40 minutes.

No equipment required. You have the option to use yoga blocks (or books as a substitute.)

Modifications to lower the intensity for beginners and help you move easier.

Plus watch out for super special guest appearances from Chris's personal trainer Luke Zocchi and stuntman Bobby Holland Hanton!
Luke and Bobby are proof that yoga and Pilates can play an important role, no matter your fitness goals.
How do I know if Centr Align is right for me?
Are you a yoga or Pilates beginner? Or maybe you're more experienced and looking for a 4-week program to refresh your practice? Centr Align is the program for you!
The benefits of yoga with Tahl
"Yoga can be a lot of things," says Tahl. "There are styles that are restorative and gentle and styles that are strong and sweaty." The dynamic style of yoga Tahl teaches, called Vinyasa, hits the sweet spot. Because it's dynamic, it will give you a genuine challenge and deliver a whole range of benefits – like targeted toning and strengthening, lean muscle definition, weight loss, and improved flexibility. Tahl's style incorporates plenty of yoga exercises for beginners, so newcomers are more than welcome.
Get into the flow of Centr Align with this free yoga class from Tahl.
The benefits of Pilates with Sylvia
What exactly is Pilates? "It's a full-body conditioning system that everyone can do and benefit from," says Sylvia. The low-impact movements of this style of training are designed to develop muscle control and strength, and improve endurance.
Sylvia has a reputation for bringing the burn in her classes, earning her own hashtag, #SufferwithSylvia!
"It's a good kind of suffering," she swears. "Anyone who has done my classes knows that those small movements are hard – but so rewarding. After 4 weeks, you'll feel taller, stronger, and more connected to your core."
In Centr Align, Sylvia's approach to Pilates will allow you to ease into the style but will still deliver great results!
Try a free Align Pilates class with Sylvia. Love it? There's plenty more where that came from.
Why put yoga and Pilates together?
We've teamed these two styles in one program because they allow you to enjoy the variety of two distinct training modalities while achieving similar benefits.
You'll feel the style difference between yoga and Pilates when you hit the mat, as Sylvia discovered.
"I had never done a yoga class before working with Tahl on this program!" she reveals. "Trying it for the first time has been really amazing. Yoga and Pilates are extremely different, but they are very complementary styles of training. Combine the two and you'll feel fantastic."
What results will yoga and Pilates deliver?
"In Centr Align, you'll work side-by-side with Sylvia and me to progressively improve both your yoga and Pilates practices," Tahl says.
"By doing this program, you will have an increased awareness of your body and a stronger mind-body connection," adds Sylvia.
You will also see improvements in:
flexibility and mobility

balance

precision of movement

muscle tone

core strength

stress levels
Are you ready to reap the benefits of regular yoga and Pilates practice and feel the burn? Get ready for Centr Align. Join now at Centr.com to hit the mat with your trainers.
Sign up to unlock your full potential
All your tools in one place
Expert-training to fuel your fitness, nutrition and mindfulness.
Limitless ways to fuel your mind & body
Access to over 3,000 workouts, recipes, and meditations – all tailored to your goals.
Tech that keeps you moving
Download Centr on all your devices to level up and track your results live.