Centr Team
Centr Cookie Policy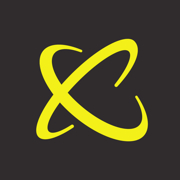 We use cookies and other similar technologies on our website(s). This Cookie Policy explains the types of Cookies we use and why. It also explains how you can change your Cookie preferences.
You should read this Cookie Notice alongside our Terms & Conditions and our Privacy Policy and our Cookie Declaration Statement.
1. What are cookies and other tracking technologies?
When you visit any website, it may store or retrieve information on your browser, mostly in the form of cookies. Cookies are small text files that are transferred to your computer's hard disk by a website. This information might be about you, your preferences, or your device and is typically used to make the site work as you expect it. The information does not usually directly identify you, but it can give you a more personalized web experience.
2. Why do we use Cookies?
We use Cookies for a variety of purposes. For example, to enable you to navigate between web pages efficiently and to allow our website to remember your preferences. Cookies can track browsing behavior to help us to understand how our website is used so that we can improve it and generate more revenue.
If you are located in either a country covered by the GDPR or the state of California, you may choose not to allow some types of cookies. However, note that blocking some types of cookies may impact your experience with the website and the services we are able to offer.
What Cookies do we use and how long will they stay on my device?
Strictly necessary Cookies
These cookies are necessary for the website to function and cannot be switched off in our systems. They are usually only set in response to actions made by you which amount to a request for services, such as setting your privacy preferences, logging in or filling in forms. You can set your browser to block or alert you about these cookies, but if you do so, some parts of the website may not work. These cookies do not store any personal information.
Performance Cookies
These cookies allow us to count visits and traffic sources so we can measure and improve the performance of our site. They help us to know which pages are the most and least popular and see how visitors move around the site. All information these cookies collect is aggregated and therefore anonymous. If you do not allow these cookies we will not know when you have visited our site, and will not be able to monitor its performance.
Functionality Cookies
These cookies enable the website to provide enhanced functionality and personalization. They may be set by us or by third-party providers whose services we have added to our pages. If you do not allow these cookies, some or all of these services may not function properly.
Changes to this Cookie Notice
We will inform you of any changes to this Cookie Notice by posting them on this page and updating the Cookie List above.
This version of our Cookie Notice was uploaded on Friday 28 May 2021.
Contact Us
If you have any further questions in relation to this Cookie Notice, please contact us at hello@centr.com
Sign up to unlock your full potential
All your tools in one place
Expert-training to fuel your fitness, nutrition and mindfulness.
Limitless ways to fuel your mind & body
Access to over 3,000 workouts, recipes, and meditations – all tailored to your goals.
Tech that keeps you moving
Download Centr on all your devices to level up and track your results live.