NUTRITION
•
Centr Team
Luke Zocchi spills the calories on Chris Hemsworth's superhero diet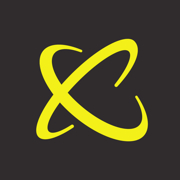 So you want to follow in Chris Hemsworth's footsteps to build serious muscle, strength, and size with Centr Power? Well, you can't do that without Chris's long-time personal trainer, Luke Zocchi.
Chris and Luke have worked side by side to transform Chris's body for more than a dozen films, including the upcoming Marvel blockbuster Thor: Love and Thunder. Through years of trial and error, they've learned how to get the best from Chris's body – in the gym and in the kitchen.
Building muscle isn't just about weights, but what happens on your plate. We tracked Luke down in the gym to ask what went into Chris's nutrition while they were training to achieve the best shape of his life.
What was Chris's goal for Thor: Love and Thunder?
Two words: STRONGEST EVER. The challenge was to live up to the comic book Thor, so he wanted to be the strongest, fittest and healthiest he has ever been. Pushing those limits meant training and eating like never before.
We know muscle builders need to eat a LOT. Did Chris only stop eating to lift weights and say his lines on set?
He would eat roughly every 2 to 3 hours and would hit 6 meals a day while at work. Then he'd head home and get the remainder of his calories by eating a big dinner after a training session.
What's on the plate in those 6 meals plus 1 big dinner?
A meal consists of roughly 450 calories with around 30-40% protein, 30% carbs, and 30% fat. I'm glad I wasn't doing all the cooking because each meal is different – Chris wouldn't eat the same thing every day and I can totally understand why when you're eating so regularly. For example, sometimes breakfast would be scrambled eggs with vegetables and toast, then the next day it would be steak, salad, and potatoes. When you're eating steak for breakfast, you know it's serious!
If you want to look like Thor, you've got to eat like Thor – Bobby and Chris consumed around 4000-4500 calories a day for this role.
Did you need to have a plan, or is it just about loading up on whatever calories you can find?
There is no junk loading on my watch! You need to plan your nutrition like you plan your workouts and make it as easy for yourself as possible to succeed – you can't just finish a workout and say, 'Oh I'll get my protein when I go to the store on the weekend', because timing is just as important as how much you eat. So the first step is to calculate your calorie needs in order to gain muscle. This number will be different for everyone.
What's Chris's number?
Chris's goal while filming Thor: Love and Thunder was to eat 4000-4500 calories a day. If you were doing the old-school boiled chicken and broccoli muscle-building diet, you'd be looking at around 16 large chicken breasts every single day.
We set up a structure where Chris would eat smaller meals more regularly – that's what he found works best for him. Eating larger meals while he's working would slow him down and make him feel heavy. The slow and heavy Thor is the one from Avengers: Endgame, not this Thor!
We meant his phone number, can you give us that?
No comment.
What are the biggest challenges in taking on that many calories? You'd have to get sick of food, right?
Variety is one thing, that's why we'd mix it up every day – throw in a few of the old Centr favorites. From there it's just about the sheer volume of food. He would normally do 2 meals, then would find it hard to eat a third meal, so he would substitute in a smoothie with almond milk, frozen banana, a tablespoon of peanut butter, and 2 scoops of protein, which is a 400-500 calorie snack. When you think you can't possibly fit another thing in, liquid is your friend.
Think the muscle-building diet is all boiled chicken and broccoli? Think again!
You said the first step is to calculate your calorie needs. How do we find our own number?
For Centr Power we've included a calculator based on the Harris-Benedict equation. Chris and I have used this as a starting point over the years, then we refine to suit his body. It's a scientific formula that measures how much energy your body burns in a day, then we help you factor in your body type to find the additional calories you need to build muscle. Once you have your number, that's a great starting point – then you can adapt to suit your body. It can be hard to know where to start with the amount of food you need, so this is a big help. Plus, having the Centr meal plan as a base for your nutrition makes everything so much easier.
It's not all boiled chicken and broccoli on the Centr meal plan, is it?
Not a chance. When you start Centr Power, the Build Muscle meal plan is your base – then you can adjust quantities or add snacks from there to suit your needs. On the meal plan, you'll find my Ponzu Beef Stir-fry, Spicy Moroccan Chicken Bowl, Spicy Sausage Omelette, Breakfast Pizza… and recipes from other chefs which are probably pretty tasty as well.
If we want to follow in Chris's footsteps and achieve our STRONGEST EVER body, do we need to eat exactly the same way he does?
This is just an example of how Chris eats, by no means is it a magic formula for muscle. If you want a formula, join us for Centr Power and we'll help you find yours. The key is to be consistent – this has to be a daily thing. Just like you go to the gym every day and monitor your form, you need to stay on top of your nutrition and monitor your outcomes. Only you can find what gets the maximum results for you.
What about Bobby Holland Hanton, Chris's stuntman – he had a pretty spectacular transformation for the new Thor movie, too.
The special effects guys are incredible, aren't they? Put Bobby in a muscle suit, add a few inches in the computer, and suddenly he looks amazing!
Sign up to unlock your full potential
All your tools in one place
Expert-training to fuel your fitness, nutrition and mindfulness.
Limitless ways to fuel your mind & body
Access to over 3,000 workouts, recipes, and meditations – all tailored to your goals.
Tech that keeps you moving
Download Centr on all your devices to level up and track your results live.