Centr Team
Centr is the workplace wellness program your team will actually use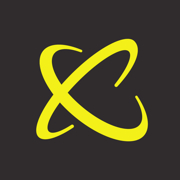 We spend around a third of our lives working, so feeling positive and performing at our best in that environment should be a priority. And with Centr's new workplace wellness offering, it can be. From your backyard and gym workouts to the kitchen and even when your head hits the pillow – Chris Hemsworth's team can benefit you at work by helping fuel your Movement, Meals & Mind.
Picture it: Improved clarity and focus thanks to exercise and meditation. Colleagues convinced you're a gourmet chef thanks to your epic lunch bowls. Susan from accounts busting out sit thrus like Da Rulk. Boosting team camaraderie via shared challenges. Sounds good, right? Here's how to make it happen.
Join your new CCOs (Chief Cardio Officers) Luke Zocchi, Ashley Joi and Dan Churchill for an at-work round of Centr Unleashed (no equipment needed!)
Why does your business need a workplace wellness program?
Workplace wellness programs are growing in popularity because businesses now understand why investing in a happy, healthy team is one of the safest decisions they can make.
Centr has improved the lives of thousands of individuals all over the world. Since the pandemic changed everything, we've helped dozens of businesses support their people through tough times.
Want access to Chris's team of health and fitness experts as a work perk, but need help winning over your colleagues? Suits love stats, and the numbers don't lie:
How do I access Centr for my business?
Whether you're an employee, a HR manager or a CEO – we want to hear from you. Get in touch at partnerships@centr.com to find out how Centr can make your workplace better.
Sign up to unlock your full potential
All your tools in one place
Expert-training to fuel your fitness, nutrition and mindfulness.
Limitless ways to fuel your mind & body
Access to over 3,000 workouts, recipes, and meditations – all tailored to your goals.
Tech that keeps you moving
Download Centr on all your devices to level up and track your results live.