Centr Team
Burn, tone & build strength at home with Centr Unlimited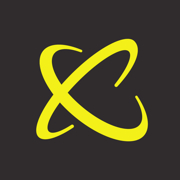 We've transformed no-equipment training so you can burn, tone and build your fittest body ever.
Centr Unlimited is the 6-week, no-equipment workout program with Luke Zocchi and Alexz Parvi that is now live on Centr.
"I'm teaming up with Luke to show you that the possibilities of bodyweight training are unlimited," says Alexz. "You won't have time to get bored with Centr Unlimited. Each workout is completely unique, and we'll keep the challenges coming across 3 separate phases: first, we'll Burn it up with cardio to kickstart weight loss, next we'll zoom in on target muscles to Tone, then we're going to Build strength all the way to the finish line."
Take your home workout to the next level by joining Luke and Alexz for 6 weeks of 30-minute workouts, for all levels of fitness, and reach your goals the smart way.
How does Centr Unlimited work?
Centr Unlimited is the 6-week bodyweight program that tears down the barriers to training.
Choose the level that is right for you: Beginner, Intermediate or Advanced.

3 workouts per week for Beginners, 5 workouts per week for Intermediate and Advanced.

On screen modifications for all moves (where required) make every workout a low-impact workout. There will also be exercise progressions to help you push for more.

As your strength grows, Luke and Alexz will keep the challenge coming with 3 distinct phases: Burn, Tone and Build.

No equipment required.
Each workout begins with an exercise preview. Follow the trainer on the right for modifications or progressions.
Meet your Unlimited trainers
Unlimited combines the powers of Chris Hemsworth's long-time personal trainer, and the newest trainer on the Centr team. And you never know what's going to happen when these two hit the workout mat together.
"Luke can levitate himself off the ground with his arms. I've got quads of thunder," says Alexz. "Together, we're the ultimate human!"
From pumping iron for maximum muscle to getting lean with low-equipment training, Luke Zocchi has steered Chris's transformation on more than a dozen films. He's an expert in high-intensity interval and resistance training (HIIT and HIRT), strength, functional and bodyweight training, and a master of motivation.
Alexz Parvi may be the new trainer on the block, but she's already a favorite with Centr members for her leg-shaking, muscle-burning HILIT Bodyweight workouts. (That's high-intensity low-impact, in case you were wondering.) This Canadian pocket rocket is the founder of the cult fitness studio Hustl in Australia's Byron Bay.
"Creating this program has been epically fun," says Luke. "Alexz is so high-energy, she has pushed me through – and over the 6 weeks of Centr Unlimited, we'll do the same for you."
What type of training will I be doing?
Is it a HIIT workout at home or a cardio workout at home? Centr Unlimited is all of that and MORE. Progressive training with minimal repetition means you'll never get bored. And with no barriers to training, it's a program that is accessible to everyone.
30-minute workouts, plus quick warm-ups and cool-downs.

No equipment and low-impact training.

A unique mix of exercise styles (HIIT, plyo, functional, Pilates, MMA and bodyweight strength) will keep you challenged with new moves and minimal repetition.
What results will I get?
With each phase of Centr Unlimited, Luke and Alexz will help you layer up total-body results. Over 6 weeks with this dynamic duo you will:
Burn fat

Get stronger

Tone your body

Improve cardio fitness

Try different exercise styles and learn new moves

Have fun while getting fit
This is the year you reach your goals the smart way. Centr Unlimited is ready for you to start any time.
Sign up to unlock your full potential
All your tools in one place
Expert-training to fuel your fitness, nutrition and mindfulness.
Limitless ways to fuel your mind & body
Access to over 3,000 workouts, recipes, and meditations – all tailored to your goals.
Tech that keeps you moving
Download Centr on all your devices to level up and track your results live.