FITNESS
•
Luke Zocchi
Chris Hemsworth's trainer answers your muscle-building questions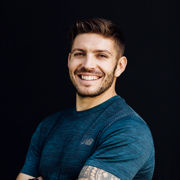 How long does it take to build muscle? Am I eating enough protein? When you're lifting heavy to gain serious muscle mass, guesswork just won't cut it.
With Centr Power, you don't have to transform your body on your own. Chris Hemsworth and I took inspiration from Chris's Thor training routine to create the definitive 10-week muscle-building program to help you achieve maximum growth. As a Centr member, you can also get access to expert advice, training tutorials, nutrition guides and the best trainers in the business. Not a member yet? Start your free trial today.
To get your gains on the right track, I'm answering some of your most common muscle-building questions around training, nutrition and getting results.
Luke Zocchi
HIIT HIRT • STRENGTH • MUSCLE-BUILDING
Chris Hemsworth may wield the hammer, but it's his personal trainer Luke Zocchi who cracks the whip. A certified personal trainer, Luke is renowned for his fast and efficient training methods, using weights and bodyweight to get maximum results in minimum time. He'll also show you how to fuel your training with quick, easy and healthy recipes.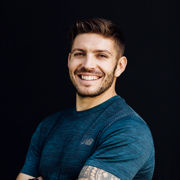 Start your Centr journey with a 7-day free trial
Get Chris Hemsworth's team of the world's best trainers, chefs and well-being experts in your corner.