MUST READ
•
Centr Team
Centr Ignite is your 6-week strength & cardio program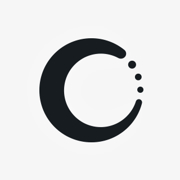 Challenge everything with Centr Ignite, the program that fuses bodyweight and dumbbell moves to activate full-body strength, sculpt every muscle and blast cardio fitness.
The dynamic duo – Luke Zocchi and Alexz Parvi – is back to turn up the heat with a brand new 6-week workout program. Start your free trial now at Centr.com and get ready to experience the ultimate full-body burn.
"You don't need a whole lot of equipment to get results," says Luke. "We've added weights to challenge you in all-new ways with Centr Ignite
Are you ready to get even BIGGER results from your home workout program? Grab your dumbbells and read on to find out how Centr Ignite will deliver the ultimate full-body burn for all levels of fitness.
How does Centr Ignite work?
Ignite combines new dumbbell exercises with the bodyweight classics in a 6-week home workout program. Here's what you're getting yourself into:
Choose the training level that is right for you: Beginner, Intermediate or Advanced.

3 workouts per week for Beginner, 5 per week for Intermediate and Advanced.

Fiery 35-minute, low-equipment workouts.

Your trainers Luke and Alexz will perform every exercise with you.

On-screen modifications and progressions, as well as instruction on which weights to use.

Luke and Alexz will push your progress as your strength increases with a change of phase every 2 weeks: Activate, Sculpt and Blast.
The lowdown from your trainers
Chris Hemsworth's personal trainer Luke Zocchi and bodyweight HILIT expert Alexz Parvi are the duo behind the smash hit no-equipment program Centr Unlimited. Now they're back together and turning up the heat with an all-new 6-week challenge.
"As soon as Alexz and I wrapped Centr Unlimited, we knew we had to take it up a notch," says Luke.
"We're bringing back the low-impact workout style that makes training accessible to everyone, with the added resistance of dumbbells to maximize your results," adds Alexz. "Over 3 progressive phases we'll help you push for more: More resistance. More burn. More definition!"
Plus, if you struggle with consistency, Luke and Alexz are the masters of motivation, armed with a boredom-busting variety of exercises to help you stay engaged.
Do I need equipment for this style of training?
You'll need dumbbells, but Centr Ignite is more than just a home dumbbell workout. Get set for a fun and challenging mix of exercise styles including weighted strength training, HIIT, HIRT, plyo, Pilates, MMA and functional training.
We recommend using two sets of dumbbells for Ignite: one lighter pair and one heavier pair.
Lighter weights: Used for dynamic and plyometric moves, as well as isolation exercises.
Heavier weights: To challenge your muscles on more 'static' exercises.
If you are a beginner, it's okay to train without weights (or stick with lighter weights) until you have nailed the technique.
What results will I get with Centr Ignite?
Luke and Alexz have split Ignite into 3 distinct and progressive phases, so you'll always be working toward bigger gains.
Build full-body strength

Boost endurance

Increase all-over toning

Take cardio fitness to the next level
It's time to get your strength and cardio firing. Get started now with 7 days free at Centr.com.
Start your Centr journey with a 7-day free trial
Get Chris Hemsworth's team of the world's best trainers, chefs and well-being experts in your corner.