LEGEND SPOTLIGHT
•
Centr Team
The Centr transformation that blew everyone away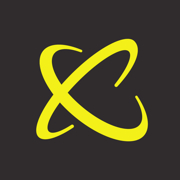 Just a couple of years ago, Eric would get out of breath tying his shoelaces and was unable to fasten the seat belt on a roller coaster.
"I was pushing 40 years old, weighed nearly 300lbs (136kg), had a very busy life with four very active teenagers, a full-time career, a family budget and was pretty much clueless when it came to all things nutrition and exercise," he says.
Now this married father of four is a "picture of great health" – just ask his doctor! And he's ready to share his story and the strategies that got him to where he is today.
Eric believed he was "destined to be a big guy for the rest of my life and there really wasn't anything I could do about it". It wasn't until he joined Centr (as a Marvel fan, he figured "if it's Chris's team, it must be good!") that he realized he was capable of much more than he thought.
"I came to Centr with pretty much every hurdle known to mankind, but this program is made for people like me."
If you're a beginner, feel like you've tried everything, or have all but given up, Eric's story will show you that it can be done.
Eric's number 1 piece of advice for beginners? Be a turtle.
How Eric went from puffed to pumped
You've lost a lot of weight, but what parts of your transformation can't be seen in pictures?
Prior to joining Centr I had high blood pressure, high cholesterol and was diagnosed with pre-diabetes. Now all those health concerns are completely gone.
---
"
My biggest fear was that this wasn't going to work. I was afraid of getting my hopes up again, only to realize that poor health was something I was just stuck with.
"
---
However, the most staggering changes have been mental. I honestly didn't believe I was capable of anything. But once I started seeing numbers on the scale that I'd only dreamed of, and when I was able to bench press my own weight, new thoughts started forming: 'If I can do this thing that I always thought was impossible, what else can I accomplish?' Everything has changed.
Do you remember the first workout you did with Centr?
(Laughing) Yes I do remember! My first workout was a HIIT HIRT Strength workout with Luke Zocchi. What kept me going was the way Zocchi led the workout. He'd call out when he was tired, hurting or struggling and it made me feel better about being tired and struggling. I also loved his sense of humor. It seriously felt like working out with a friend.
In the Hall household, gym time and family time go hand in hand (with added flex).
Speaking of training buddies, did you have to nag your wife and kids to get on board?
I knew I would need my family's support to be successful. We had a family meeting and I asked everyone if they would commit with me. We went through the app, showing them the menu options and some of the workouts, and after some discussion, everyone was in.
They knew I needed this, and they also saw that this wasn't any kind of crazy 'health food' plan that would be gross. I didn't think the kids would join in the workouts, but they do all the time!
While we're on the topic of food, what are your Centr favorites?
Some tried and true Hall family favorites are Dan's Healthy Colorful Mac & Cheese, his One-pan Salmon Tacos, and when it's time for a snack, Sergio's White Choc Goji Berry Cookies.
---
"
I came to Centr with pretty much every hurdle known to mankind, but this program is made for people like me.
"
---
What made your new healthy eating habits stick?
The difference with Centr is that it focuses on teaching you how to live a healthy life that is sustainable, flexible and fun.
Through the blogs, meditations, workouts and recipes you gain valuable, holistic skills. It transcends the short-term goal of losing weight and gets you to a point where you start thinking, 'Hey, I can do this for the rest of my life!'
Starting a fitness journey can be overwhelming. What made Beginner Eric afraid?
My biggest fear was that this wasn't going to work. I was afraid of getting my hopes up again, only to realize that poor health was something I was just stuck with.
If I went back, I would tell Beginner Eric that Centr is going to absolutely blow your mind and change your life for the better. The life that seemed out of reach is very much attainable.
How did you see yourself before it all changed?
I always subscribed to the idea that I was a victim of bad genetics. That while I could probably make some very small improvements to my health, I was pretty much destined to be a big guy. Negative self-talk permeated every aspect of my life. Some people had 'it' and some people didn't, and I was just one of the people that didn't. Once I started seeing results, a sense of curiosity and confidence took over.
Since then I have done many things I never thought possible: I skydived, started a new company, became a health coach, ran a half marathon and, in my doctor's words, I am 'a picture of great health'!
"Together we have changed in so many jaw-dropping ways," says Eric's wife Michele.
You're the chief cheerleader on other people's posts in the Centr community. Is there a nugget of wisdom you lean on when things get tough?
One of Da Rulk's mantras is 'Always can' – that phrase has always had a special meaning to me. In fact, I got a Rulk t-shirt with that phrase on the front! It was the opposite of what I always thought about myself.
I was so used to seeing myself as being unable to do anything, that the thought I 'always can' was a massive switch. To this day those words still go through my head when I'm in an intense session with Rulk or lifting weights with Bobby.
Everybody knows Chris, but not everyone knows his team of health and fitness experts. How would you describe the team to a newbie?
These people are the salt of the earth and the crème de la crème of human beings! From day one, the heart of Centr has always remained exactly the same. That heart as I see it is a bunch of immensely knowledgeable, highly trained, expertly qualified and ridiculously silly individuals who are at the tip-top of their profession. Yet they're still remarkably accessible, unwaveringly committed, profoundly humble and deeply caring regular people. When I grow up, I want to be a Centr expert!
Want more Eric? You'll find him sharing his journey (and supporting yours) in the Centr community.
Eric's 5 essential tips for beginners
Eric admits he was "clueless" about health and fitness as a beginner. Here are 5 things he wishes someone had told him when he was starting out.
1. Be a turtle
"The key is to slowly build up good habits, stacking those benefits in your favor a little at a time. If you try to completely overhaul your life overnight you will get frustrated and burn out quickly.
Just make small adjustments that you can stick with, and when those changes feel comfortable, add a few more. One of the biggest mistakes people make in starting a fitness program is looking for a quick fix with immediate results. That's why I say #BeATurtle."
2. Don't be afraid to adjust
"My early workouts were a massive struggle. I did my own modified versions of the already modified exercises. My breaks were far longer than 20 seconds and during nearly every exercise I took mini-breaks. But by using modifications and taking it slow, I was able to complete each workout.
So take breaks and modify exercises when you need to. The trainers will never make you feel bad about not being able to do things as well as they can."
---
"
I've heard it said that you can go fast alone, but we can go further together. It's so important to have a community of people that are on this journey with you.
"
---
3. Set mini milestones
"Breaking your journey down into bite-sized goals makes hitting your massive overarching goal seem much more attainable. When I started Centr, I wanted to lose 100lbs (45kg). I broke that goal down to 2lbs (around 1kg) per week and wrote down the dates I wanted to achieve certain weights. This made a huge target seem achievable. Then when I hit big milestones like 250lbs (113kg), I was able to really celebrate."
4. Write down why you started
"I encourage every single person who wants to lose weight, get healthy or attain anything at all to write down at the start of their journey what it is they want. Actually write it down, describing it in as much detail as possible. Hard times are inevitable and wanting to quit is completely natural. But when you go back and read exactly why you started and what it is that you want your life to look like, it will motivate and propel you to keep going.
Remembering why you started is the engine that creates the motivation to get the work done."
5. Find your community
"I've heard it said that you can go fast alone, but we can go further together. It's so important to have a community of people that are on this journey with you.
With the online Centr community by my side, I have been able to go so much further than I ever thought possible! The encouragement, shout-outs and direct messages I have received are absolutely mind blowing. I feel like I am connected to an extended family. There is also a bit of accountability to it, where I don't want to let the team down."
CYBER WEEK: ACHIEVE MORE WITH 25% OFF.
All your tools in one place
Expert-training to fuel your fitness, nutrition and mindfulness.
Limitless ways to fuel your mind & body
Access to over 3,000 workouts, recipes, and meditations – all tailored to your goals.
Tech that keeps you moving
Download Centr on all your devices to level up and track your results live.