TRAIN
•
Centr Team
Centr Power: train at home or in gym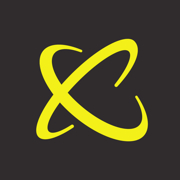 There's more than one way to power serious strength and size with the team that built Chris Hemsworth's biggest results. Train at home or in gym with an explosive 13-week Centr Power program inspired by the same training Chris uses to get into Thor shape.
With Centr Power at Home and Centr Power in Gym program, Centr is the ONLY destination for building muscle. From Beginner to Advanced, and with expert nutrition guidance to fuel your gains, Power is the definitive muscle-building program.
Designed by Chris Hemsworth and his personal trainer Luke Zocchi, you'll train alongside Chris's stuntman Bobby Holland Hanton every rep of the way. This is your chance to power up your own superheroic transformation.
How to build muscle at home with Centr Power
Since the launch of the original Power, we've been hammered with the question "Can I do this program at home?" Now, you can.
Centr Power at Home: a 13-week training program adapted by Chris and Luke specifically to get maximum results using minimal equipment.

You can select the Beginner, Intermediate or Advanced Centr Power at Home program.

Train alongside Bobby, following the same training structure, targets and splits as the full-gym program. Luke will help you nail your form with exercise tutorials.

The only equipment you'll need is a set of dumbbells, a bench (or box or chair) and resistance bands (with secure anchor points).

Doing the Advanced program? You'll also need a barbell, weight plates and a pull-up bar.
Program and nutrition guides will help you perfect your home workout routine and max your muscle.
Train alongside Bobby and build muscle with minimal equipment in Centr Power at Home.
Centr Power in Gym
The full-gym Power program that's delivered amazing results to countless Centr members is now bigger, longer and stronger! Centr Power in Gym comes with an additional 3-week training phase to keep your muscle-building journey rolling.
Phase 4 will deliver:

Tougher lifts to challenge Intermediate and Advanced lifters

More core exercises in functional workouts
You'll also find improvements throughout the overall 13-week program: look out for equipment alternatives for key lifts on exercise videos, plus low-impact modifications for functional exercises.
With expert guidance on nutrition and weightlifting for muscle gain, you could go from a Beginner to lifting at an Advanced level in around 10 months.
How will you power up?
Whether you're ready for round two or powering up for the first time, Centr Power is the only muscle-building program you need. Choose where you train and get set to max your gains.
Sign up to unlock your full potential
All your tools in one place
Expert-training to fuel your fitness, nutrition and mindfulness.
Limitless ways to fuel your mind & body
Access to over 3,000 workouts, recipes, and meditations – all tailored to your goals.
Tech that keeps you moving
Download Centr on all your devices to level up and track your results live.