MUST READ
•
Centr Team
Behind the scenes on Centr Power with Chris Hemsworth & his team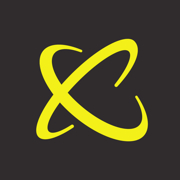 The team that built Chris Hemsworth's biggest results EVER is back with a new and improved muscle-building program: Centr Power at Home and Centr Power in Gym.
We lassoed Chris, his personal trainer Luke Zocchi and stuntman Bobby Holland Hanton with a resistance band – it's the only way to keep them in one spot – to find out who's worthy to wield the Power. (Spoiler alert: YOU ARE!)
Get the full lowdown on both 13-week programs straight from the team, then get ready to get BIG. Not a Centr member yet? You can Power up and start your free trial right now.
Find out more about the latest additions to Centr Power.
Centr Power just got even bigger. Is this even possible?
Bobby: Oh, it's possible. Did you see how big Chris got for Thor: Love and Thunder? Go big or go home!
Chris: It took a lot of sweat, but I can confirm it's true. And I'm really excited to share our training philosophy with even more people. Let the record show that Bobby here also achieved the biggest and best shape of his life making this movie.
Bobby: I'm trying to stay humble.
Luke, give us the lowdown on the bigger, better and stronger Centr Power.
Luke: You now have not one, but two ways to build muscle with Centr: the brand new Centr Power at Home program and the extended Centr Power in Gym program. They're both 13-week programs built around the same style of training we do when Chris is prepping for movie roles. But now, you can choose where to train to max your gains.
Chris: If there's one thing I know about Luke, it's that he always likes to push the limits: "Just 5 more reps Chris, just 5 more kgs Chris…" That's what we were hearing from members, too – they wanted to take it to the next level. The extra phase and tougher lifts we've added to Centr Power in Gym is your ticket to take it even further. If it suits your lifestyle better to work out at home, you now have that option, too.
---
"
It doesn't matter where you're working out, building muscle comes down to progressive overload
"
---
What inspired the new Centr Power at Home program?
Chris: When Power first launched, we know a lot of members were asking for a home program. We heard you! Also, a big shout out to all those innovators in the community who modified the original program to train at home – my favorite was Elad, the member who turned his backyard swing set into a cable machine: 'Sorry kids, no play today, daddy's building muscle!' It may not pass the health and safety test, however. That's why we've adapted the training for Centr Power at Home, so you don't have to.
Luke: Training has to be flexible, or it just goes into the too-hard basket. You don't want to give up on your goals when life gets in the way. We know a lot of people train at home, so we wanted to make sure they had a tried and tested program to follow. You don't need a whole lot of equipment, but you do need to know how to use it to get the best results. We're really excited to say Centr Power is more flexible and accessible than ever.
Bobby will show you how to build muscle with minimal equipment during Centr Power at Home.
Can you really build serious muscle at home, without a full gym?
Luke: You can definitely get the same results at home that you would in a gym. It doesn't matter where you're working out, building muscle comes down to progressive overload: increasing the intensity of your training so that your body is forced to adapt and get stronger. We've factored that into Power at Home with higher rep ranges, different tempos, slightly longer workouts – with the right exercises and intensity, we'll make sure you're hitting those targets.
Chris: With all the time we spend on the road or on set, we've really refined it down to what works. Centr Power at Home uses the same training structure, targets and splits as the In Gym program, but the workouts have been adapted to maximize results using minimal equipment.
Luke: Exactly. If you have dumbbells that challenge you and a good set of resistance bands at home, plus a barbell and pull-up bar for the Advanced program, you're ready to build muscle.
Chris: By the way, this is a question we should be asking Mr Holland Hanton over here. Poor Bob was stuck in a hotel room for 2 weeks with a tight deadline. The pressure was on!
---
"
It's not just about what we need to do for the films, it's what you want to do in life. I want to be able to get down and play with my kids or go surfing.
"
---
That's right! Bobby, you spent 2 weeks in quarantine before the Thor shoot. Is this where the At Home style of training came in handy for you?
Bobby: I would like to thank Chris and Luke for their concern for my welfare… Yeah, that's right. I arrived in Australia from the UK and had to quarantine in a hotel room for 2 weeks. I had limited space and very little equipment. But given I only had about 10 weeks total to get myself into Thor shape, I couldn't sit around. I went hard on these Centr workouts and those 2 weeks of intense training lay the foundations for this transformation. So it's great for people to know that, if you can't get to the gym, with Power there are no hurdles to building muscle.
Power up with lifting advice from Chris Hemsworth's trainer Luke Zocchi and stuntman Bobby Holland Hanton.
Why is functional or mobility training such a key part of Centr Power?
Chris: All the stunt and fight scenes in these films require me to be really agile…
Bobby: Ahem.
Chris: … and especially Bobby. But it's not just about what we need to do for the films, it's what you want to do in life. I want to be able to get down and play with my kids or go surfing.
Bobby: Yeah, it's not enough to just get big, you have to be able to move as well. When I'm lifting heavy – and preparing for this Thor was the heaviest I've ever had to lift – I always balance it with my own bodyweight circuit stuff. We've found that my own Centr plyometric exercises combined with some of Da Rulk's classic functional moves are the perfect mix to stay mobile. And that's exactly what you'll be getting with these new Power workouts.
How have you felt watching Centr members build serious muscle by following your training methods?
Chris: From day one, muscle-building was our most requested program. To finally launch Centr Power and see all those transformations in the community is really inspiring and motivating. It makes me want to get back in there and get stronger!
Luke: Now we're going to see these next level In Gym and At Home transformations rolling in… it's going to be huge.
Bobby: The messages I've received from people have all been so positive. It's changing how people see themselves and what they thought they were capable of. As their Power training buddy, I can't help but think it's all thanks to me.
Luke: Don't forget who's spotting you in the gym, Bobby… It's the Centr members putting in all the hard work, we're just stoked to see it paying off.
Sign up to unlock your full potential
All your tools in one place
Expert-training to fuel your fitness, nutrition and mindfulness.
Limitless ways to fuel your mind & body
Access to over 3,000 workouts, recipes, and meditations – all tailored to your goals.
Tech that keeps you moving
Download Centr on all your devices to level up and track your results live.