LEGEND SPOTLIGHT
•
Centr Team
From dad-bod to god-bod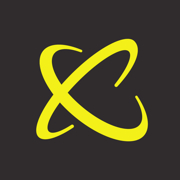 For much of his life, Mark considered himself a benchwarmer.
"I was unmotivated and unathletic. I always had big plans and big ideas that I never followed through on."
When his young son requested that dad dress as Thor for Halloween, Mark knew this was one plan – and two big arms – he would have to follow through.
That's when he discovered Centr Power, the muscle-building program inspired by the training Chris Hemsworth uses to get into Thor shape.
"The progress I have made with Chris's team is amazing to me. Not in a million years did I think I would ever be able to do this."
Forget about the biceps for a second – check out those posture gains.
Over 18 months, Mark has shed more than 25lbs (11kg) and transformed his body composition by adding lean muscle. But it was when his son told him he had "Thor arms" that Mark knew every drop of sweat had been worth it.
"Centr Power helped me find my inner superhero," he says.
With permission from his pint-sized personal trainer, Mark took a break from the weights to share his story – and inspire you to unleash your own inner superhero.
---
"
My son has definitely pushed me throughout this whole process… I'm trying to be the best role model I can be for that kid.
"
---
You say you were "unmotivated and unathletic". What prompted you to get moving?
I started my fitness journey when my wife and I were getting ready to go on vacation. During that time my son told me that he wanted me to be Thor for Halloween, which was coming up.
I figured, 'If I'm gonna dress like Thor, I better look like Thor'. I stumbled upon Centr during that time and thought, 'What better way than to use his program with his trainers?'.
Chris Hemsworth who?
Did taking on the challenge of building muscle with Centr Power help you to fill out that Thor costume?
I jumped on Power as soon as the program was released. Being able to follow the same muscle-building routine as Chris worked out great for me. I am the strongest I have ever been, and I have a completely different mindset on how to accomplish anything in life.
What was the toughest thing about training to build muscle?
The workouts are tough, but the biggest challenge was being able to eat the amount of food that is required to gain that level of muscle. One of the best things that Centr provides is Super Smoothies – such a good way to get the calories in without feeling like I was constantly eating.
What other muscle-building recipes are in your regular rotation?
Some of my favorites are the Teriyaki-glazed Chicken Sushi Bowl, Taco Salad Bowl and the Coconut Caramel Bliss Balls.
This Banana Peanut Butter Super Smoothie was Mark's secret weapon when following Centr Power.
Your son's Halloween request kickstarted this whole adventure. Is it fair to say he's a tough trainer?
My son has definitely pushed me throughout this whole process. Not only because it was his idea, but because I'm trying to be the best role model I can be for that kid. He's always in the weight room with me, doing movements with me, becoming a better version of himself while I try to do the same. It's an amazing feeling.
Is this the cutest trainer in the world?
A transformation like this is never all smooth sailing. Did you ever want to give up?
There were times it felt too tough to continue. It got rough and I didn't feel like getting up and doing it.
But my wife would help me with meal prep and spot me during my workouts. And my son would be there, pushing me to be better. They kept me focused on the goal. I could not have done this without them by my side. They've been my rock.
The family that trains together, trick or treats together!
Thor has the Avengers. Who else do you lean on for support?
When you join Centr, you're joining a community. Through that community I have made new friends who have helped me throughout my journey. I've listened when they had hard times, they've reached out to me when I was struggling – it's an amazing way to support each other and push each other to be better than we were yesterday.
How different are you today from that unmotivated and unathletic guy at the start of this journey?
Throughout my life, I was always that guy who sat on the bench. I never got a whole lot of playing time for sports in school, I've never really been great at any kind of sport. But since starting Centr I've done a half marathon, obstacle course races, all sorts of other odd challenges… Following the Power program has given me the strength and ability to follow through on all of these challenges.
If only we all looked this good when crawling through mud.
It's not just the workouts that change you physically, it's how your mindset changes. It's the positivity you get from becoming a better version of yourself.
It's incredible what you can overcome, the challenges you can face, by pushing yourself to a certain point and beyond.
That's why I say Centr helped me find my inner superhero.
To find your own inner superhero with Centr Power, start your free trial today.
Sign up to unlock your full potential
All your tools in one place
Expert-training to fuel your fitness, nutrition and mindfulness.
Limitless ways to fuel your mind & body
Access to over 3,000 workouts, recipes, and meditations – all tailored to your goals.
Tech that keeps you moving
Download Centr on all your devices to level up and track your results live.