NEW FEATURE
•
Centr Team
New feature: your workout, your music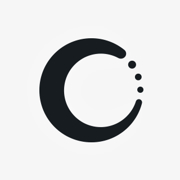 You asked, we answered: we're handing over the audio controls on your Centr workouts.
How does it work?
Need a pump-up playlist to get you firing, prefer to focus on your trainer's encouragement and form, or want a classic Centr session? With our new audio feature, the choice is yours.
When you open a workout video, look for the musical note icon. Depending on the workout, when you tap it you will be able to choose from the following audio options:
Music, trainer & beeps – hear your trainer's coaching, beep cues and the Centr soundtrack.

Trainer & beeps – play your own music (e.g. from Spotify or Apple Music), plus your trainer and beep cues.

Music & beeps – the Centr soundtrack and beep cues, but no trainer.

Just trainers – play your own music and listen to your trainer.

Just beeps – your own music plus beep cues.
When can I use it?
Whether you're on iOS, Android or web, get ready to rock your Centr workout your way.
These new audio options are available now on:
New Planner workouts

Centr Ignite

Centr Unlimited

Centr Unleashed
We'll continue to roll out this feature across all Centr workouts to keep you moving in the way that works for YOU.
Start your Centr journey with a 7-day free trial
Get Chris Hemsworth's team of the world's best trainers, chefs and well-being experts in your corner.