FITNESS
•
Maricris Lapaix
7 seriously underrated benefits of exercise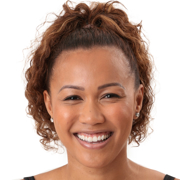 Bet your high school gym teacher never told you that exercise could make you look younger!
We all know that exercise is good for us. But that's not always enough motivation to get moving. (Especially if your last "workout" was a bruising game of dodgeball when you were 13.) But what if I told you the most incredible benefits of exercise are the ones they never taught us at school?
Let me get you into the zone with 7 of the seriously underrated benefits of exercise that I wish more people knew about.
Working out isn't just about your health… it's about winning really important tug-of-war competitions.
1. An instant mood boost
Exercise gives you an instant mood boost by increasing the flow of feel-good chemicals around your body. I love watching my beginner clients experience this natural high when they finish a workout!
There's a secret to unlocking these feel-good benefits. First, you have to find the right intensity level – you want to challenge yourself, but not overdo it. If you're new to fitness or just getting back into it, I'll help you do this with Centr Begin. Then, by building up an exercise habit that you can maintain, you can relish that mood boost regularly.
2. Longer, deeper sleep
One of the most common excuses I hear for not working out is "I don't have time". I get it – between work and family, life can be busy and demanding. But the truth is that when you're not moving regularly, those busy days take a greater toll on your body and mind. This is especially true when it comes to the link between exercise and sleep.
Exercise can help you fall asleep quicker and get better quality sleep overall. We have to oil our bodies – they are made to move! Any movement you can fit into your day, whether it's walking, stretching, mobility, strength or even cardio exercise, will help you to rest better at night so you can bring your best to busy days.
3. A clear head
My philosophy is that we should train to be strong in life. Making time for movement allows you to be more present in all areas of your life. And it's not just a feeling. After a workout, your focus and memory can be improved for up to three hours. In the long term, regular exercise has been shown to help protect your brain from conditions like Alzheimer's and dementia.
To achieve these brain gains, it's important to find exercise that fits with your lifestyle and that you can commit to regularly.
Maricris will show you that moving your body can help to clear your mind.
4. The youthful glow
Have you ever met someone and been surprised to learn how old they are, because they seem so youthful and energetic? Finding something you love that will keep you moving consistently is key to this kind of longevity.
Cardio exercise increases blood flow to your skin, delivering oxygen and nutrients to help it feel and look healthier. That's where the glow comes in. But the benefits go deeper. Exercise can also help wounds to heal faster and even slows the physical symptoms of aging.
5. More energy!
If you ever wonder why I'm so upbeat in my workouts, it's because exercise boosts your energy levels! Even as a trainer, I'm not always motivated to move. But I have enough workouts under my belt to know there's a 100 percent chance I'll feel better once I start.
The key is picking the right workout for your mood. You don't have to "go hard or go home." If you're completely exhausted, a nice stretching or yoga session may be the best option. By catering to how you feel, you give yourself a better chance of enjoying your workout and completing it.
There are even times when a short workout boosts your energy levels enough that you want to keep going! Your mindset switches and you crave more movement because of the amazing physical and mental lift it gives you.
Get moving and discover a whole new energy with Maricris and Dan's beginner program Centr Begin.
6. A confidence kick
Research shows that people feel better about themselves and their body image after working out. I've seen it happen in real time – it's so much easier to feel good about yourself when you are putting in the effort to build the strongest and healthiest version of yourself.
I think working out can be, and should be, fun. But it's still a commitment that requires stretching outside of your comfort zone. So when you make that commitment and follow through, you're telling yourself "I'm worth it." And that feels really, really good.
7. It makes life easier
You may hate doing lunges and squats now, but trust me, your perspective will change!
After a few weeks of training, a client told me that when she bent down to pick something up off the floor, it suddenly felt a whole lot easier. This is my favorite type of feedback because it's what training is all about – we train with purpose.
When you experience these unexpected improvements in your daily life, you look at exercise with new eyes.
Maricris Lapaix
BEGINNERS • CARDIO & STRENGTH
Maricris Lapaix's Beginner Cardio & Strength workouts will show you change is possible. Her trajectory from athlete and fitness model (Adidas, Nike) to NASM certified personal trainer has seen her named an IDEA Emerging Trailblazer. Also a corrective exercise specialist, certified nutrition coach and women's fitness specialist, Maricris will train you to be strong for life.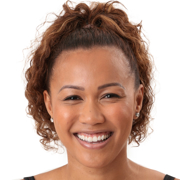 Sign up to unlock your full potential
All your tools in one place
Expert-training to fuel your fitness, nutrition and mindfulness.
Limitless ways to fuel your mind & body
Access to over 3,000 workouts, recipes, and meditations – all tailored to your goals.
Tech that keeps you moving
Download Centr on all your devices to level up and track your results live.