TRAIN
•
Centr Team
Meet Centr's newest trio of trainers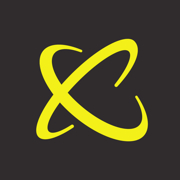 Centr just got a whole lot bigger. We're welcoming not one, not two, but THREE new trainers to fire you up, sculpt your body and build strength for life.
Because when Chris Hemsworth and the team uncover experts this good, how could they possibly pick just one?
Whether you're ready to start your fitness journey or taking it to the next level, you can train your way with more variety and endless inspiration from a triple threat of trainers. Get to know Maricris, Jess and Ingrid with a bonus workout on YouTube.
Let's officially meet the dynamic trio.
Maricris Lapaix
Beginner Cardio & Strength
Hit play if you want fun and inclusive high-intensity, low-impact resistance workouts you can do with no or minimal equipment.
You can expect "A lot of smiles and some really bad jokes," she says.
Her workouts are perfect for beginners, those returning to fitness after a break and anyone who wants a simple but energetic (and effective) blast. She'll train you to be strong for life!
Her fitness journey began with high school track and field, then college volleyball where she spiked and blocked her way to MVP.
You may not know she's a Californian with proud Haitian and Filipino roots.
Her motto is "Movement is a gift".
World traveler Maricris shares her no-fail happiness hack in our interview – now boarding!
Jess Kilts
Strength & Conditioning
Hit play if you want pure strength workouts using gym machines, with more equipment options to come.
You can expect to find out how strong you really are.
Her workouts are perfect for anyone who wants to improve their lifts, unlock peak performance and feel confident in and out of the gym.
Her fitness journey began in the emergency room, where Jess's work as an EMT made her realize she wanted to help people take control of their health.
You may not know she is a gold medal-winning powerlifter.
Her motto is "Start where you are".
Learn more about Jess – including her favorite lifts – in our interview.
Ingrid Clay
HIIT HIRT Strength
Hit play if you want workouts that combine bodyweight and dumbbells in a high-intensity blast.
You can expect a trainer who'll challenge you, lift you up and help you build a positive mindset.
Her workouts are perfect for anyone who wants to sculpt a strong body and an even stronger mind.
Her fitness journey began with the young Ingrid commanding the boombox while her mother led step aerobics classes.
You may not know that she's also a competitive bodybuilder and plant-based chef.
Her motto is "Nothing grows in a comfort zone".
She literally wrote the book on HIIT. Find out why she loves this effective training style in our interview with Ingrid.
Start your free trial with Centr today to discover what this triple threat of trainers can do for your fitness goals.
Sign up to unlock your full potential
All your tools in one place
Expert-training to fuel your fitness, nutrition and mindfulness.
Limitless ways to fuel your mind & body
Access to over 3,000 workouts, recipes, and meditations – all tailored to your goals.
Tech that keeps you moving
Download Centr on all your devices to level up and track your results live.