FITNESS
•
Centr Team
Start right & prove you can move with Centr Begin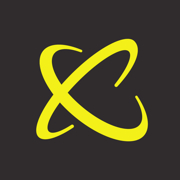 Are you a total fitness newbie? Start your fitness journey and prove you can move with Centr Begin, the 3-week program designed for absolute beginners, available now.
You'll build confidence with workouts you can master and be supported at every step by trainers you'll love: our beginner cardio and strength expert Maricris Lapaix and foodie-meets-fitness favorite Dan Churchill. Start your free trial now at Centr.com to get moving with Chris Hemsworth's team.
"Centr Begin is for anyone looking to start or restart their fitness journey," explains Maricris. "You'll finish this program feeling empowered and knowing that anything is possible."
"Forget the false starts," says Dan. "This is the start of something great."
Maricris and Dan are joining forces to show you the only way is up!
Who is Centr Begin for?
Have you ever tried to start a workout, only to feel intimidated, self-conscious, or like it's a struggle to keep up? Maricris and Dan are on a mission to change all that with the beginner program that's actually for beginners.
Centr Begin is for you if:
You've never worked out.

You have tried other 'beginner' workouts and found them too difficult.

You're returning to exercise after a long break or have been cleared for exercise after recovering from an injury.

You want to start right so you never have to start again.
"We'll be with you every step of the way to keep you motivated and smiling," says Maricris. "We want to help you prove to yourself that you can move."
"And you won't have to thrash yourself," adds Dan. "We're going to help you feel great without doing a single push-up!"
With Centr Begin, your trainers will support you every step (and high knee) of the way.
How does Centr Begin work?
Maricris and Dan will show you that change is possible with:
3 home workouts each week.

Achievable 15-20 minute workouts.

Fun sessions that work your whole body without being hard on your joints.

Coaching for every move, from start to finish.

Level-appropriate exercises and a supportive start.
Do I need equipment?
Equipment is optional! Centr Begin features a mix of no-equipment bodyweight workouts and resistance band workouts using either tube bands or fabric bands.
However, every exercise has a bodyweight option – so you can do what feels right for you, with or without equipment.
Need support? Join Centr for access to our private community.
What will I achieve?
No more false starts or feeling discouraged! "With Begin, you're going to feel changes in your body that will give you the confidence to keep building strength and overall fitness," says Maricris.
Over 3 short weeks, with Maricris and Dan coaching you through every workout, you will:
Learn the basics of fitness.

Feel empowered by completing workouts.

Build a solid workout routine that fits your lifestyle.

Be given the tools to get started on your journey, whether your ultimate goal is fat loss, building muscle, or you're not sure what your goal is yet!
Plus, Dan promises plenty of laughs along the way.
When you start right, you never have to start again. So let's get you started with a free trial today at Centr.com. Centr Begin is ready when you are.
Sign up to unlock your full potential
All your tools in one place
Expert-training to fuel your fitness, nutrition and mindfulness.
Limitless ways to fuel your mind & body
Access to over 3,000 workouts, recipes, and meditations – all tailored to your goals.
Tech that keeps you moving
Download Centr on all your devices to level up and track your results live.